Varsity Lady Crusaders Win in Overtime!
With the WHS Boys Basketball program on hiatus (due to health guidelines), the WHS Girls program hosted the Lady Vikings of Winfield Tuesday evening at WHS, winning 1 of 3, the win though was an overtime win, a very exciting culminating event for the evening.

In the varsity game, the Lady Vikings pulled out ahead of the Lady Crusaders, with a 13-9 lead after one. A strong 2nd qtr gave the hometown girls a 26-22 lead at the halfway mark. The break, stymied the offensive output for both teams in the 3rd, with the Lady Crusaders hanging on with a 32-27 advantage. In the 4th, Winfield rallied and knotted it up at 46 a piece and on to OT they went. The girls in red, played tough and at the end of the extra period, pulled out their 6th victory of the season 52-49.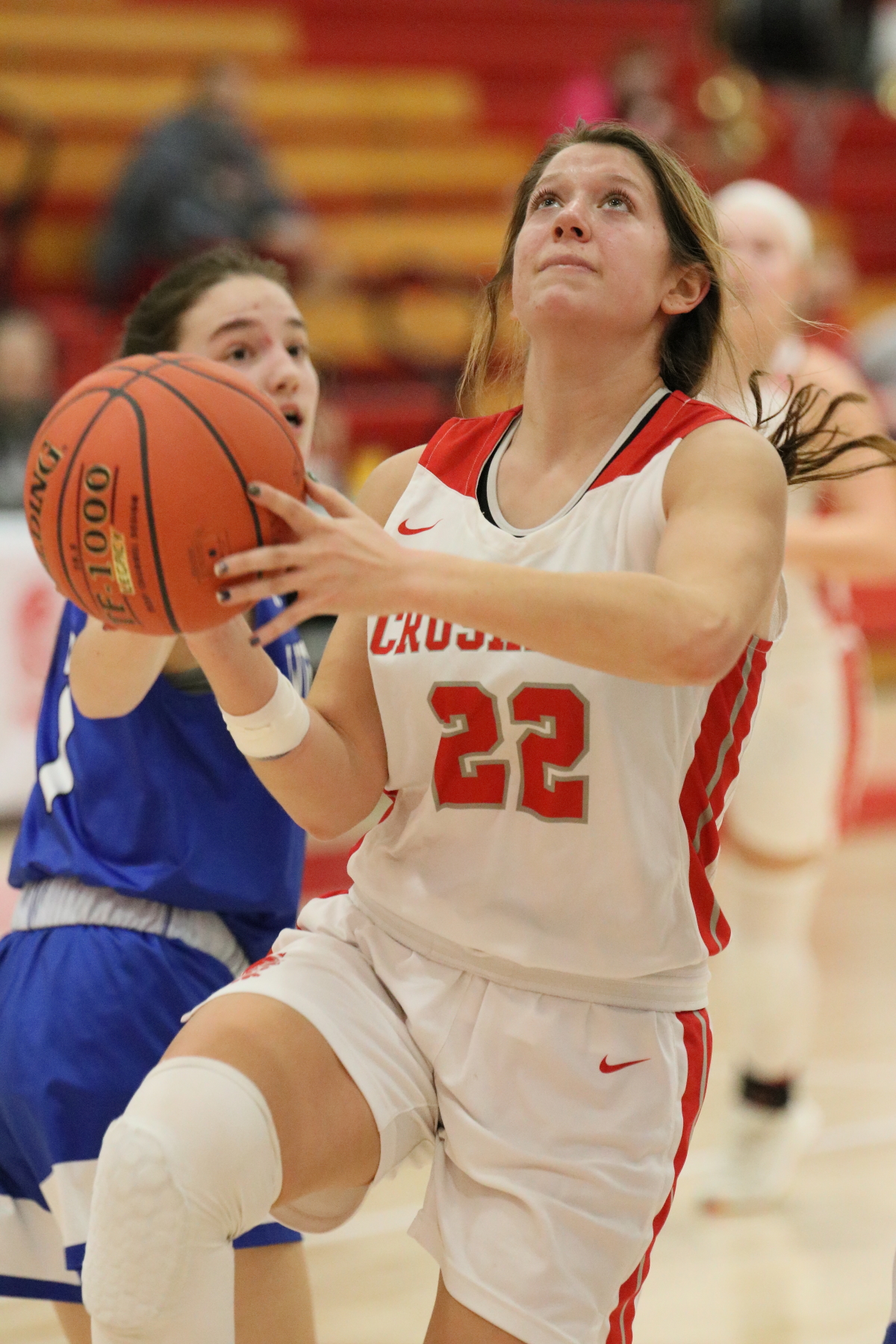 Airalyn Frame, lit it up in the 4th qtr, matching her 1st half offensive production with 9 pts. Scoring again in OT, Airalyn finished the contest with 19, securing high point honors for both squads. 7 Lady Crusaders added to the final score of 52, a solid win for the Lady Crusaders!

The JV Girls battled hard and lost a heartbreaker 33-34, the "C" Team squad, playing only 2 qtrs fell to 3-3 on the season with 17-24 loss.

Next up for the Lady Crusaders, Andale here on Friday. This is BOYS TOURNAMENT week and had health guidelines not gotten in the way for the WHS boys team, they'd be playing at Chaparral this week. The Ladies head to McPherson next week for GIRLS TOURNAMENT week action there - more details about that to come!