A Note on the Crusader Website's Future
The Future of the Crusader Website
Since fall of 1999, the Crusader website has been THE go-to place for Wellington content.  Its look and web address may have changed periodically, but it has had one sole proprietor: Steve Sturgis.  It is Steve's creation, his vision.  Much has already been said about Steve's inventiveness and the impact the website has had on our community, so I'll suffice to add this: There was nothing like it when Steve first created the website; he blazed a trail for all others to follow, and the project is a wonder and a testament to his brilliance, creativity, talent, and industriousness.  It has been a gift and a love letter to Wellington.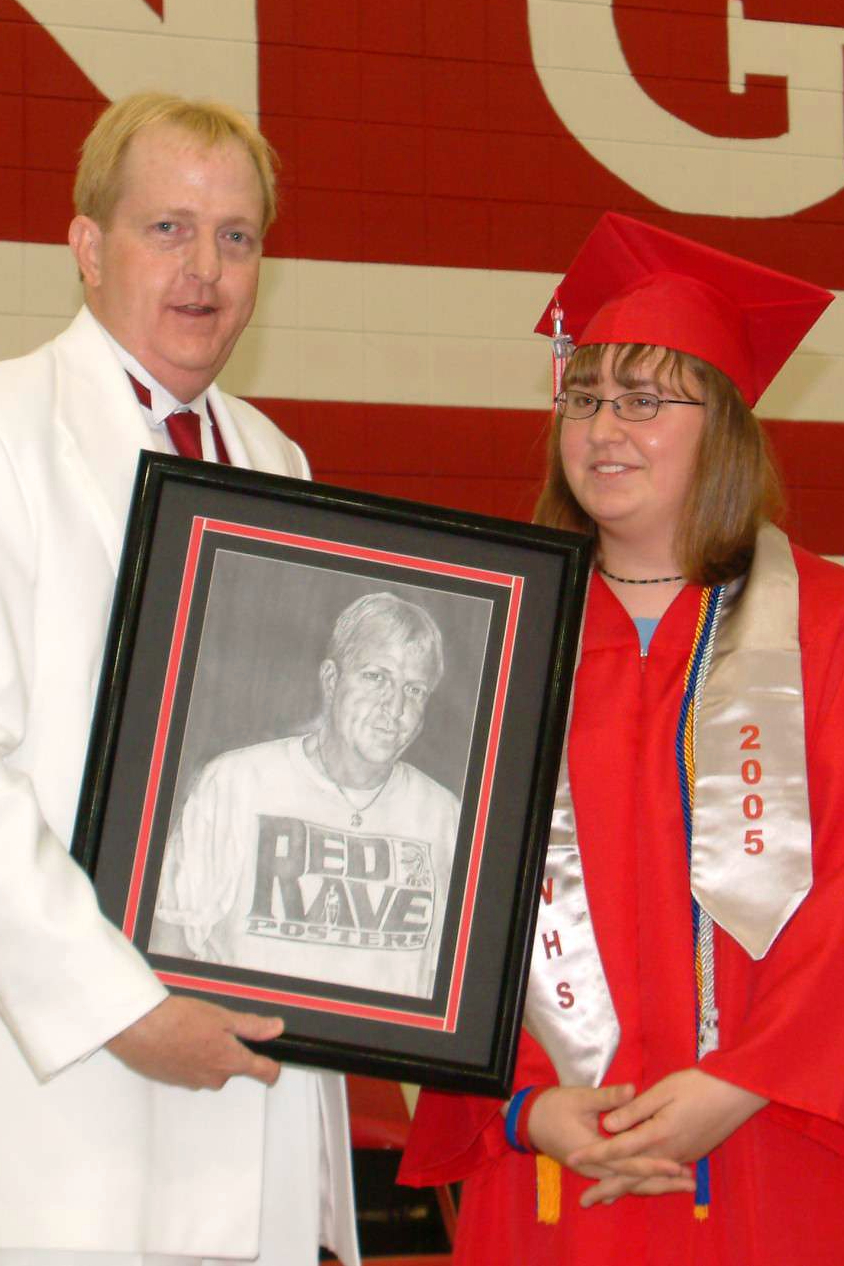 Like many of us, I first knew Steve through his website.  I was one of many junior high and high school students who was a sometimes-feature and an always-reader of the website.  I don't remember the moment I met Steve because he was such a visible figure and familiar voice online it felt as if I'd always known him, and his stewardship of the website and his hometown connections meant he almost always knew your name without needing to be formally introduced.  My senior year, I was a recipient of a wellington.cc scholarship.  In 2012, I became a teacher at WHS of English and Yearbook, the latter of which put me into frequent contact with Steve.  We began carpooling to out-of-town events, and in 2018, Steve joined me in my Yearbook class–renamed Digital Media Production–to create a hybrid classroom where students would work with me to create the yearbook and with Steve on various video projects including a student newscast.  Especially since then, I saw and/or spoke to Steve nearly every day.  About once a year in these last five or six years, Steve would mention in conversation that he thought I should run wellington.cc when he retired from it. If I said anything in those conversations, it was to express my wish that he retired many, many years from now.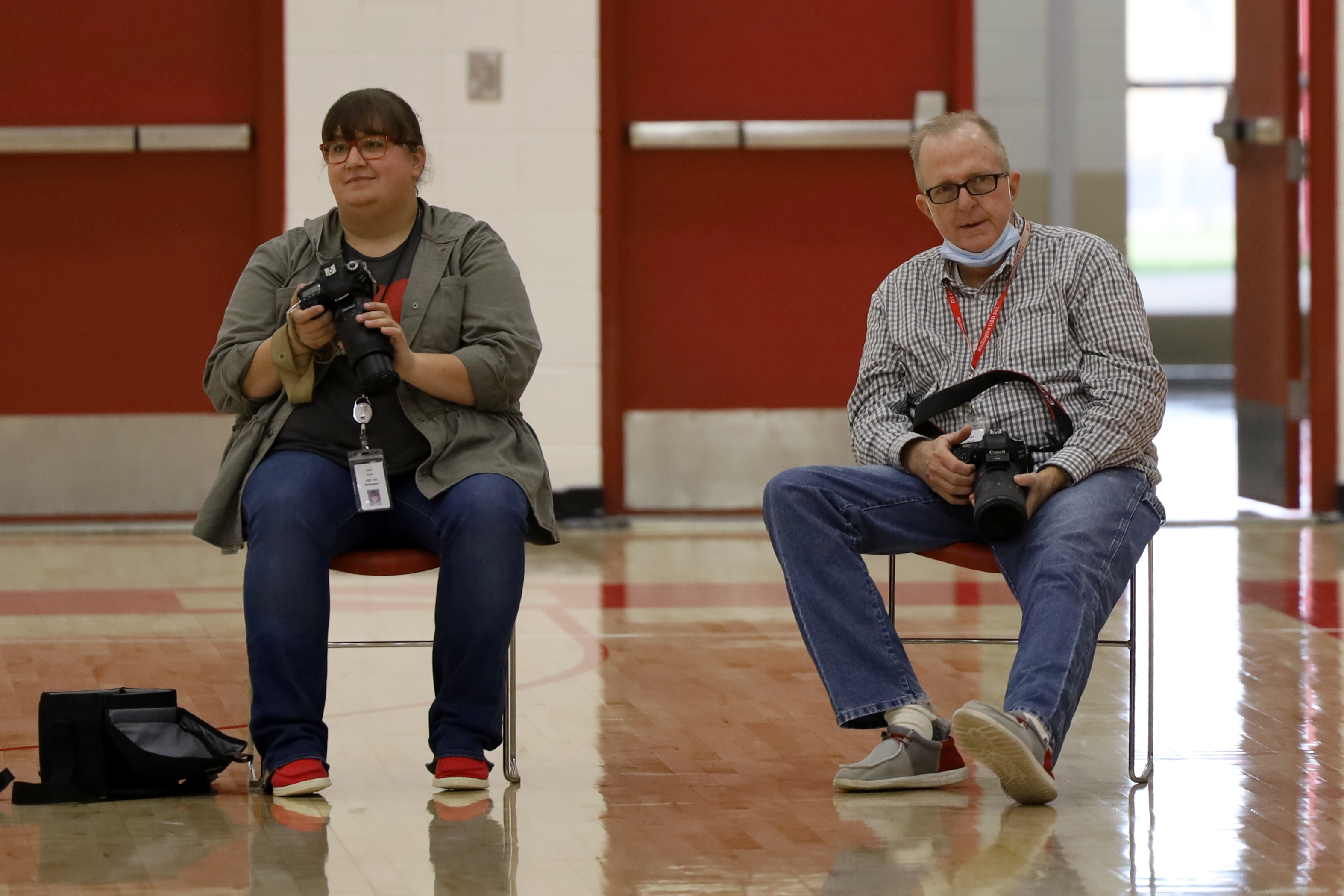 On January 11, Steve came to class and pronounced to me several of his plans for the near and far future, including the definitively phrased, "...and you're taking over the website."  He proposed that we go "half and half for now" and asked if I had any suggestions for changes and to please say so if I thought anything should be done differently.  No; it's perfect the way it is.  That was the extent of the discussion.
On January 18, Steve was diagnosed with cancer.  He passed away a week later on January 25.  
Since then, I have coordinated with my student yearbook staff to ramp up our coverage of high school events and to make more of our photos available to public viewing.  Steve's son Zach has given me access to the wellington.cc SmugMug gallery, where we have been posting all of our event galleries these last three months and linking to it from our WHS Crusader Yearbook Facebook page.  This is basically a stopgap measure until I can reach a point to begin using the website full time.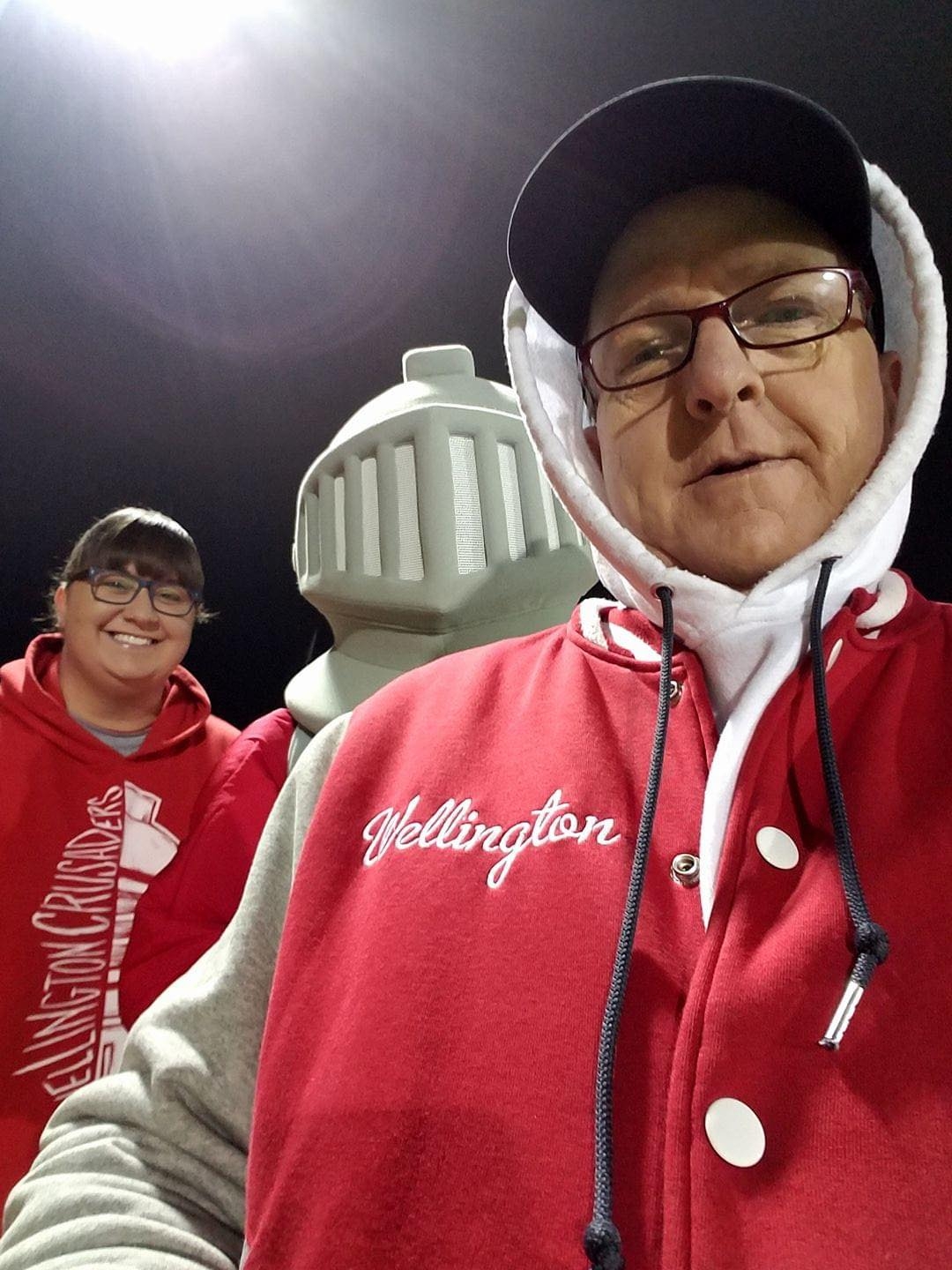 My plan is to keep as much of the website's core features and content as I am able to do.  It will remain independent of but supported by the school district, and I will continue the relationship the website has had with the high school yearbook class in recent years by featuring student photography to supplement my own.  I will also do whatever I can to support and assist Steve's family's efforts with the scholarship fund, in whatever form they choose to continue it. To be clear, Steve is irreplaceable and no one person can be or do all that he was and did, so I am hoping for your understanding if things necessarily look a little different going forward. 
It has been a privilege and my absolute joy to call Steve Sturgis a friend for twenty years.  It will be an honor to take on this small part in continuing his legacy.
Katie Ford
Once a Crusader, Always a Crusader