SUMMER 2017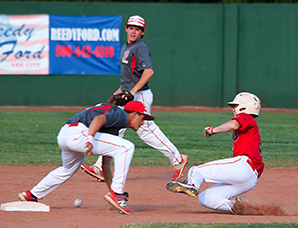 Wellington's "2" Sr. Babe Ruth teams squared off at Hibbs-Hooten field Thursday evening...both are getting warmed up for the Pre-Wheat Festival Tourney next weekend and then the 18 yo State Tournament here in Wellington that following week during the Wheat Festival...both teams are in the tournament,teams from all over the State will be here for the event. Stay tuned for more info! Meanwhile, enjoy a few pics from Thursday's action
SENIOR BABE RUTH ACTION PICS 062917

BANKS vs ROTARY 060817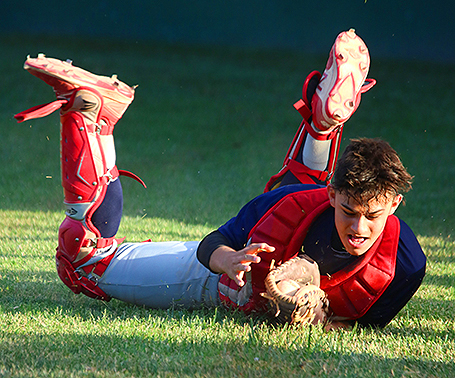 It was billed as a potential great game and that's exactly how it turned out in the 6-5 Rotary victory over the Banks in 13-15yo Babe Ruth action down at Hibbs-Hooten on Thursday evening. Going in, both had just 1 loss, to each other. After at least "9" pitchers took to the mound, a game, full of multiple, multiple hits for both teams, numerous stranded runners (Rotary stranded 3 at least twice!) and a controversial call here and there, the boys in RED, that's ROTARY RED, emerged the victor. Beautiful night for baseball, low temps (for this time of year), a slight breeze and some cloud cover early on. Hibbs-Hooten, home of Babe Ruth Baseball since 1955 lived up to that billing Thursday night. Congrats to both teams for a fun night! Game Action pics below! 
BANKS vs LIONS 060117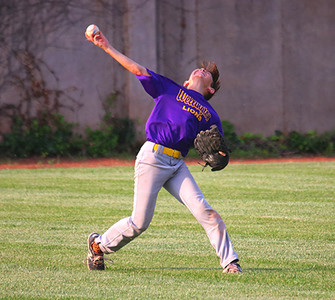 Regular season action continued on Thursday for the 13-15 yo Babe Ruthers. It was the BANKS vs LIONS on the first day of JUNE 2017...there is just something about being at the baseball field on a nice summerish evening in Wellington...more should take advantage at both Hibbs-Hooten and Worden Park! The BANKS jumped out to an early 1st inning 5-0 lead but the LIONS came back with 4 runs of their own in the top of the 2nd but would never get closer. The BANKS' bats exploded and would prove to be too much for the LIONS in the end, final score BANKS 15 LIONS 7. After last weekend's KENNY ROADS Tournament, regular season for the 13-15 yo's began on Tuesday this week. The BANKS who lost to the ROTARY in the Kenny Roads Tournament redeemed themselves with a 10-2 win in Tuesday's nightcap. The early game Tuesday pitted the LIONS against the ROTARY as well, the ROTARY took care of business, winning 12-2. So after 1 week of regular season play, it's the BANKS @ 2-0, ROTARY @ 1-1 and LIONS @ 0-2. If you factor in the preseason tournament over Memorial Day weekend it's the BANKS @ 4-1, ROTARY @ 4-1 and the LIONS @ 1-4.
GAME ACTION PICS 060117

KENNY ROADS MEMORIAL WEEKEND TOURNEY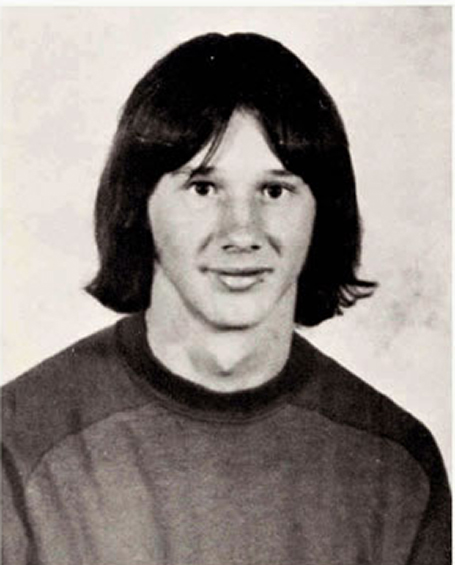 The KENNY ROADS MEMORIAL WEEKEND BASEBALL TOURNAMENT concluded Saturday down at Hibbs-Hooten Field after 3 days of competition between "4" area 13-15 yo Babe Ruth Squads. The tournament is held annually in memory of Kenny who in the late 70's attended WHS as a student. Kenny lost his life in a tragic water-skiing accident near Tulsa, OK on May 29, 1978. Born on August 10, 1962 in San Diego, CA. Kenny completed his sophomore year at WHS, taking an active role in athletics, participating in Football, Basketball and Track.Although Kenny spent just one year at WHS, he was a friend to all.
Congratulations to the ROTARY who went 3-0 during the Memorial Tournament, followed by the BANKS @ 2-1, the LIONS @ 1-2 and DOUGLASS @ 0-3. Regular 13-15 yo Babe Ruth League games begin on Tuesday - WELCOME TO SUMMER!! :)
THU: ROTARY 6 BANKS 4 / BANKS 13 LIONS 4
FRI: LIONS 12 DOUGLASS 4 / ROTARY 17 DOUGLASS 2
SAT: ROTARY 8 LIONS 4 / BANKS 18 DOUGLASS 3