Crusader Boys SPLIT with Visiting Wildcats Friday!
Mulvane Covid Restrictions changed Friday's "BOYS" schedule a bit - NO "C" TEAM game was played and the JV Boys game was only 2 qtrsl 
WHS BOYS BASKETBALL
HERE vs Mulvane (SENIOR NIGHT)
Friday, February 19, 2021
VARSITY BOYS (6-10)
MHS 54 WHS 32
Tanner Meyer 8
Cope Henry 6
Trenton Bannister 5
Rayce Koerner 5
Blake Saffell 3
Montel Tate 2
Logan Swingle 2
Trace Witham 1
JV BOYS (7-8)
MHS 26 WHS 28
2 quarters
Keaton Hartman 7
Deitrek Gill 7
Logan Swingle 5
Jack Wright 3
Rylan Biles 3
Cope Henry 2
RJ Clift 1
"C" TEAM BOYS 
MHS xx WHS xx
GAME CANCELLED
Despite the Varsity Boys loss, the game will go down in WHS History as perhaps the most memorable! Manager Rayce Koerner suited up and played the last 2 minutes of the contest.I've been on this planet for about 33,953,760 minutes...2 of my most favorite minutes out of those, occurred on February 19, 2021 around 8:45pm at Wellington High School. This picture & video (courtesy of Ms. Katie Ford / WHS Digital Media Instructor), best document that miniscule increment of time, when everyone's love of one guy, even folks dressed in green that didn't know him personally, culminated with a bounce and a swish of a ball, in a game already lost, but a game that sent everyone home feeling like winners. An 18 ft trey, by our recently crowned Duke, sealed the deal, reminding us all, of his kindness, his compassion, his team spirit, and his shared love for everyone in his midst. We all felt like we were a part of something big and we were. Rayce Koerner made sure of that. You rock Rayce, you rock.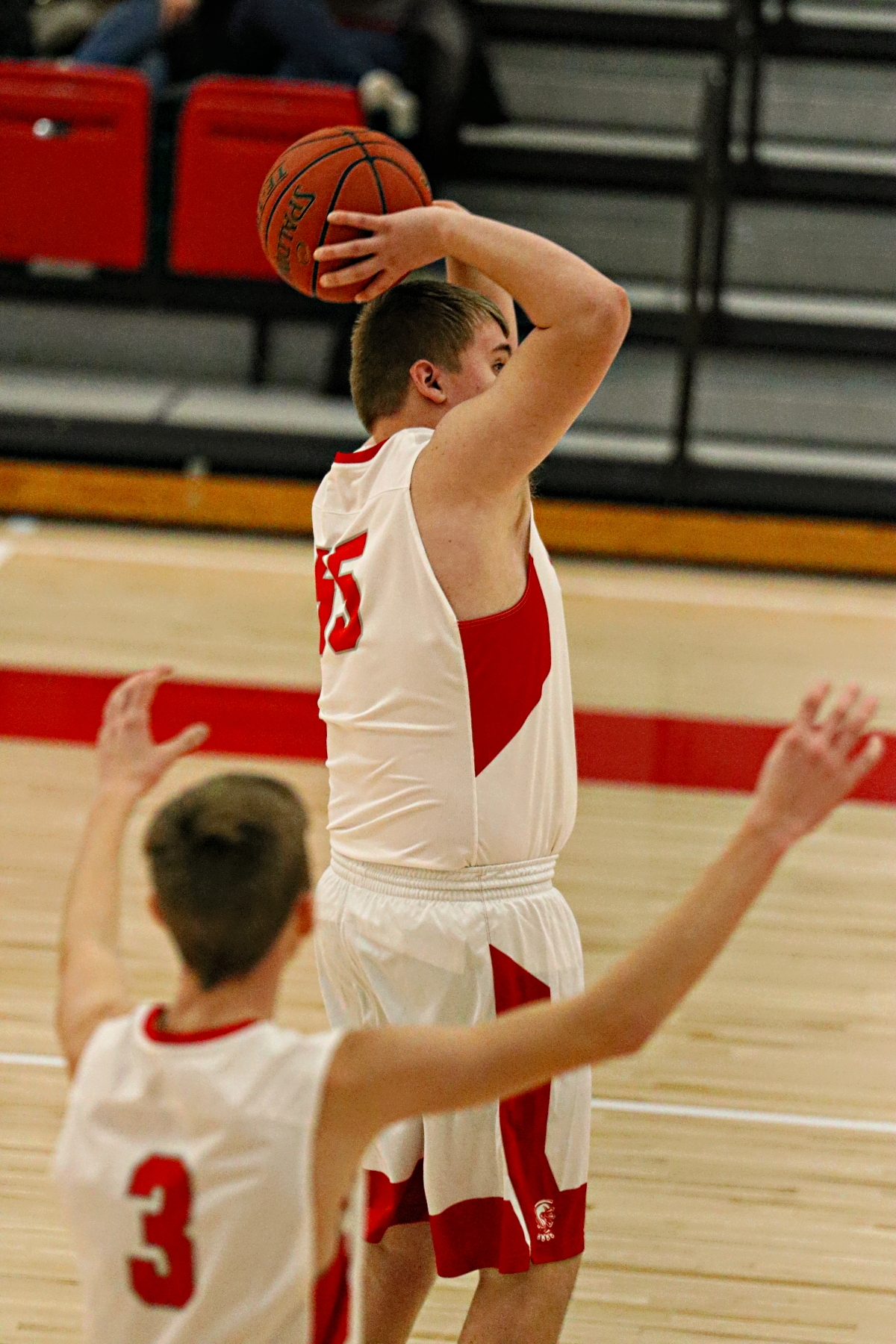 ************************