Varsity Girls Tennis @ Goddard - Cut Short by Storms Tuesday
Submitted by Head Coach Brian Aufdengarten


We didn't get it all completed with storms moving in but had a decent day.  No team scores were figured since all rounds weren't complete.  The doubles led the way with each of them staying undefeated in their first two meets.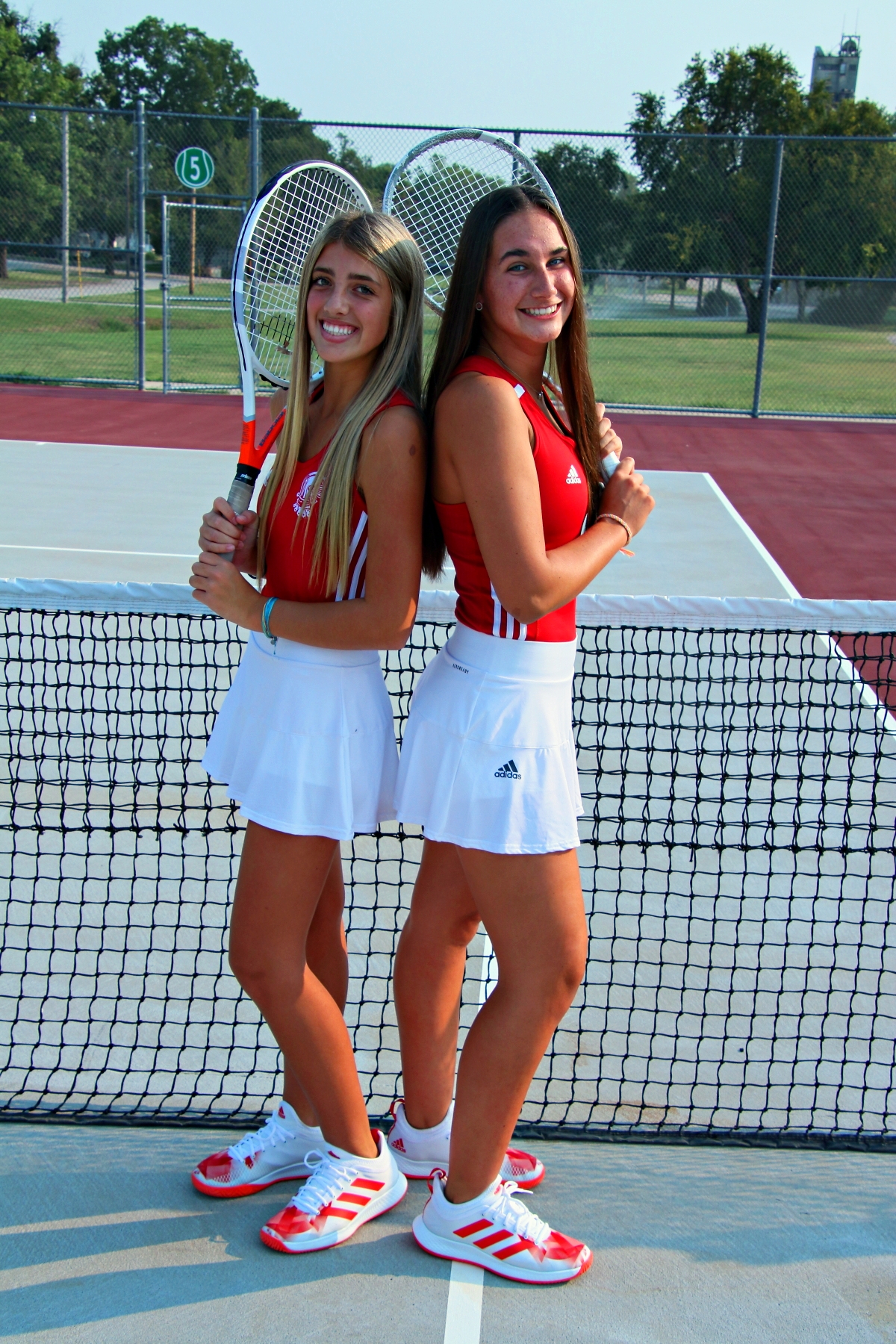 #1 Doubles Jensen Lynnes & Lyric Cornejo went 3-0 on the day beating Goddard 7-1, Circle 7-0, and Collegiate 7-5.  They were up 5-0 over Maize in their last match but didn't get to finish the match.  These two played very well today, I was very impressed.  The Maize team was undefeated also and we were dominating them.  The pair are now 8-0 on the season.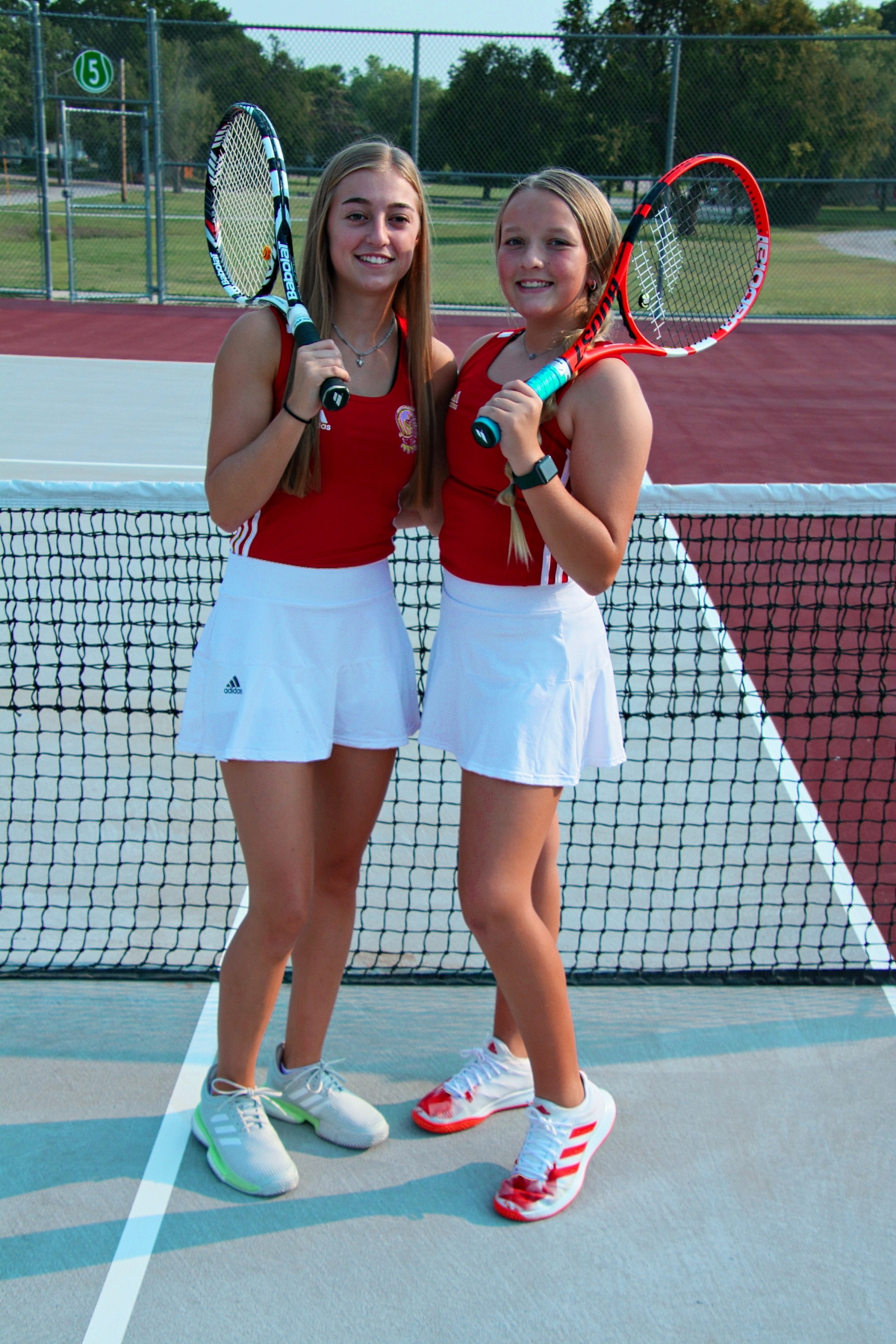 #2 Doubles Ashlyn Gerten & Kadynce Aufdengarten also went 3-0 on the day beating Goddard 7-0, Circle 7-1, and Collegiate 7-3.  They were also in their last match with undefeated Maize in a tight match when the storms hit.  These two did well but are capable of playing better, we have to finish points up at the net.  This pair is now 7-0 on the season.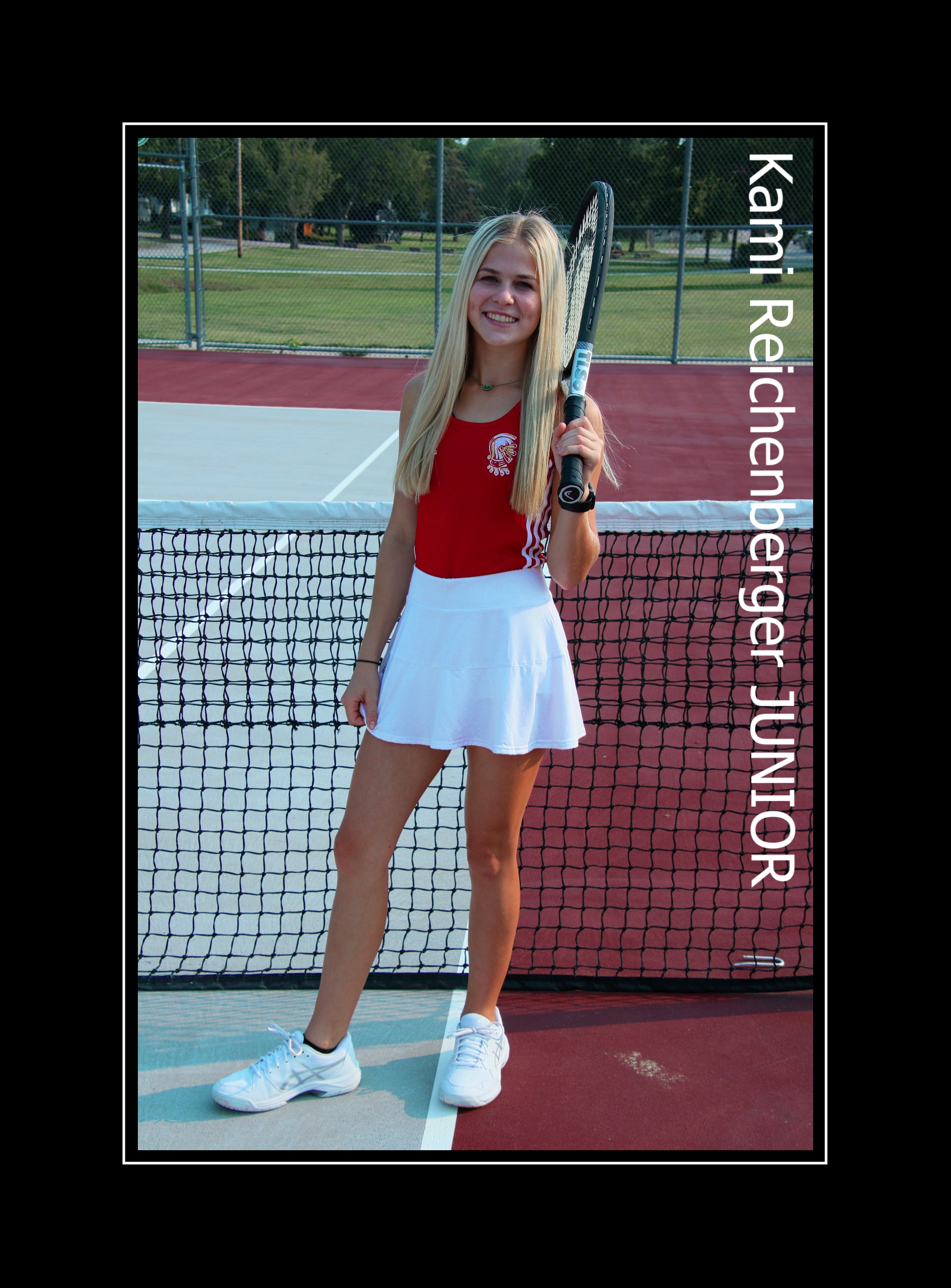 #1 Singles Kami Reichenberger finished 1-2 on the day in her first match of the year.  Reichenberger fell to Goddard 5-7, then lost to a very talented exchange student from Circle 0-7.  In her final match she beat Collegiate 7-0.  We wish we had that Goddard match back, it was Kami's first match of the year with two even players.  She will be alright going forward.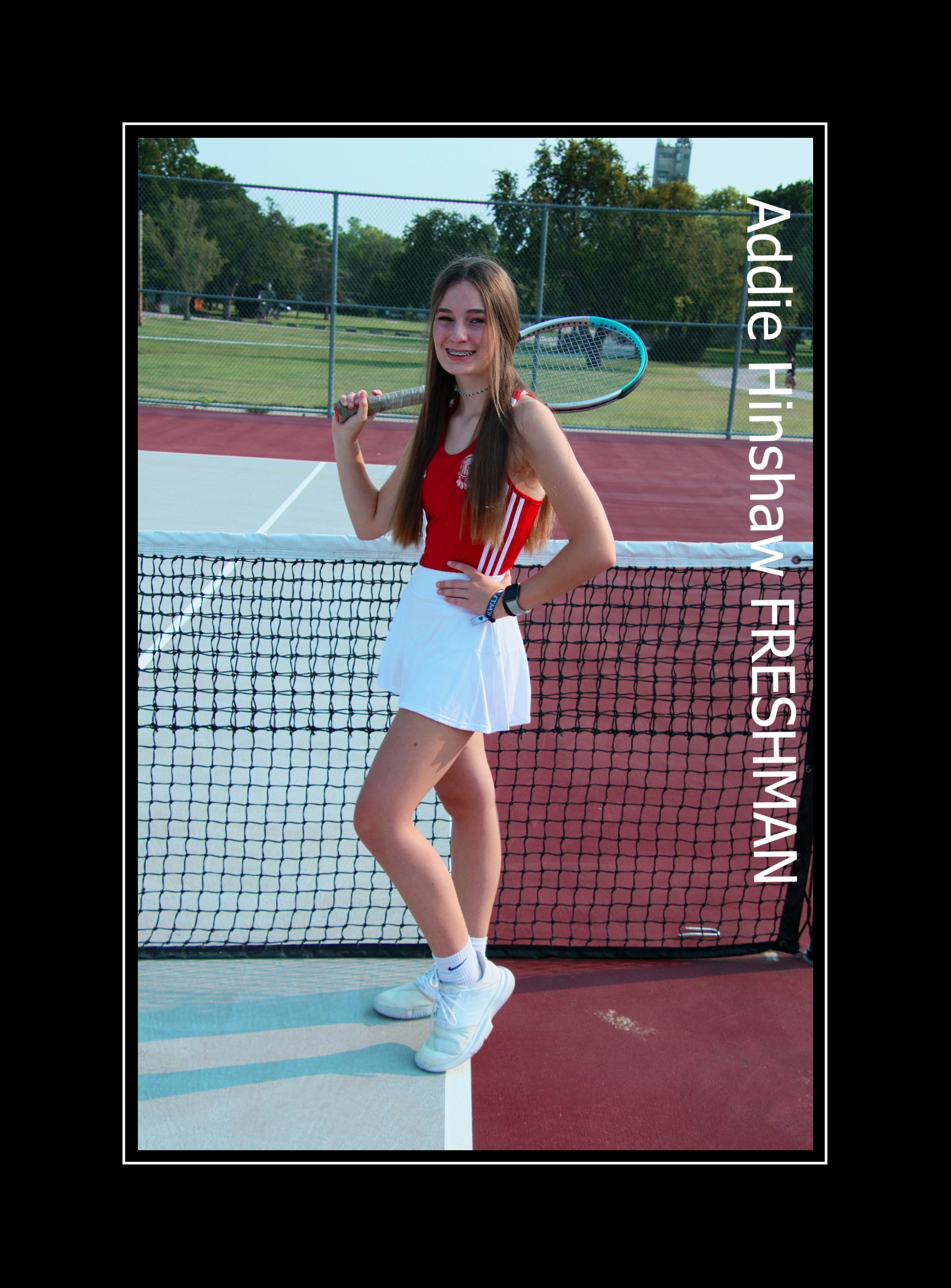 #2 Singles was Addie Hinshaw.  She only got through 2 matches losing to Goddard, and then to another exchange student from Circle.  In her third match she was tied with Collegiate when the storms rolled in.  I thought Addie played so much better today, than in her first meet, she is making some strides in a very short time.
Wellington plays Thursday at Andover starting at 9:00 a.m.
The JV team traveled to Winfield on Thursday and had some good performances.  Wellington took some extra players along.  #1 Singles Crystal Ramirez went 4-0 on the day good for first place.  #1 Doubles of Kyra Cornejo & Heidi Gulick went 3-1 and finished 2nd overall.  #2 Singles Stellar Young went 2-1 good for second place.  #2 Doubles Sawyer Parkey & Kendall Janzen went 2-1 good for 3rd place, while Wellington's other #2 doubles team of Alyra Koerner and Abby Mraz finished 4th overall.  
The JV is back in action Thursday as well, at El Dorado. 3:30pm