Higginbotham Signs with Southwestern Baseball!
Proud to announce that WHS 2019 Senior Brayden Higginbotham has signed to play baseball this coming school year at Southwestern College in Winfield.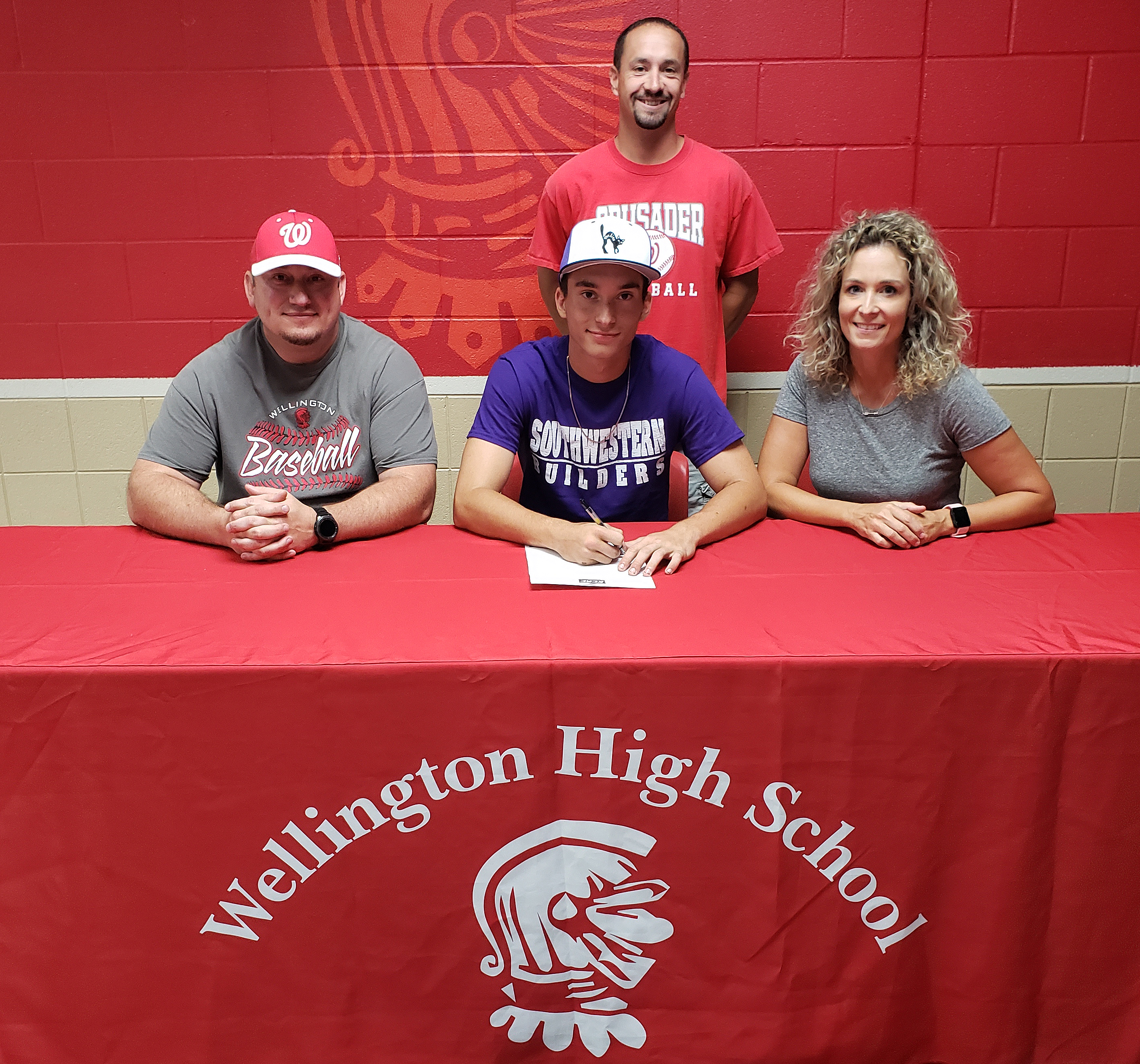 On hand Thursday at WHS for the signing ceremony were Brayden's parents, Rob Higginbotham and Stormie Day-Higginbotham. Also present, Brayden's high school coach Jeff Frazee.
Congratulations Brayden - we are proud of you! Good luck on the mound, BUILDER!