Aufdengarten Signs To Play Tennis @ Fort Hays State!

The ink flowed Wednesday afternoon at WHS - Senior Kylie Aufdengarten signed to play tennis at Fort Hays State University! On hand for this momentous occasion were Kylie's parents Brian and Diana, siblings Kyan and Kadynce, Aunt Melissa Paper, and grandparents, Larry & Joan Pape / David & Sharon Aufdengarten!



Courtesy Pic
Congratulations Kylie! You have represented so well for so long...we wish you the best over the near and far horizons that lie ahead...you will excel! We will miss you!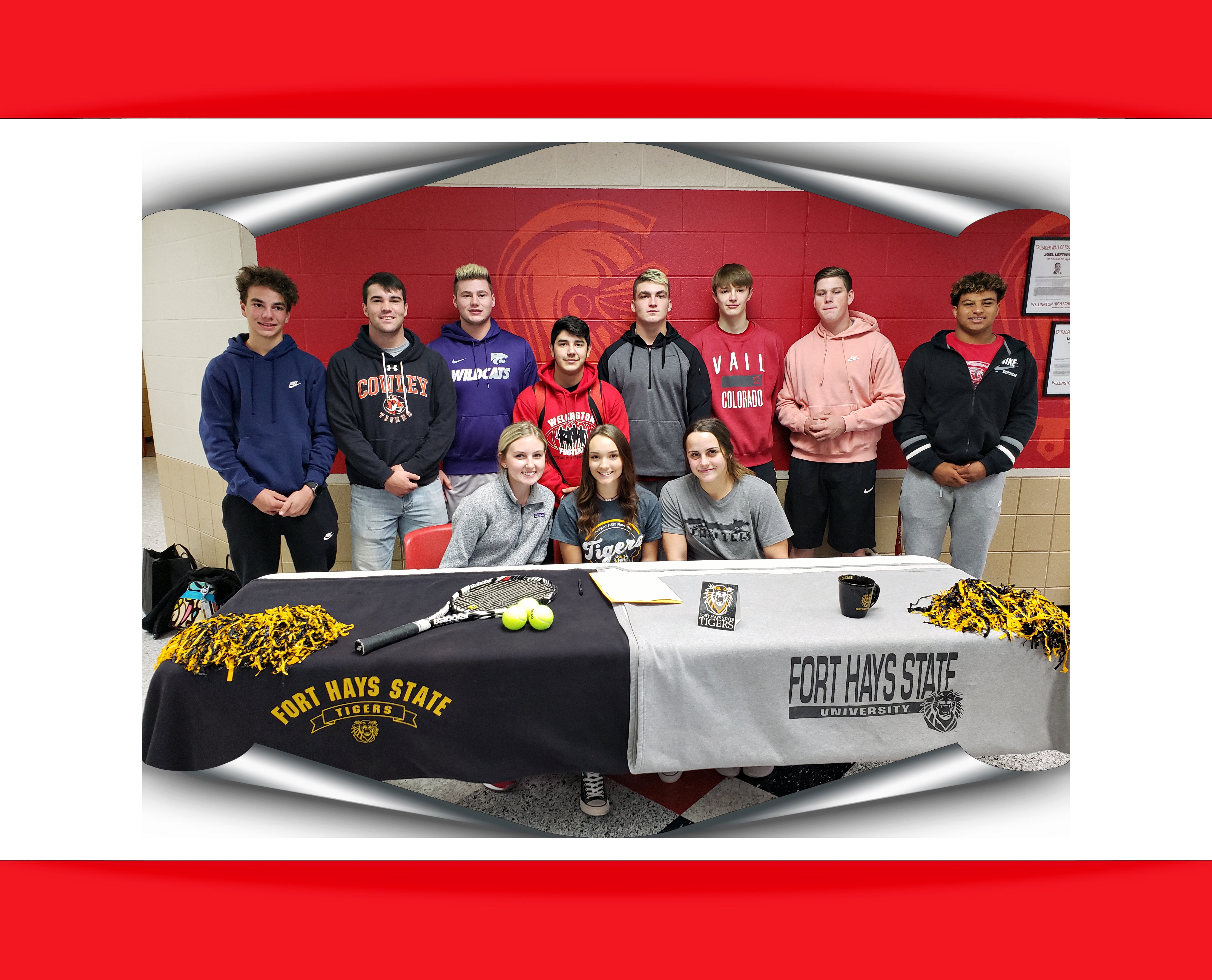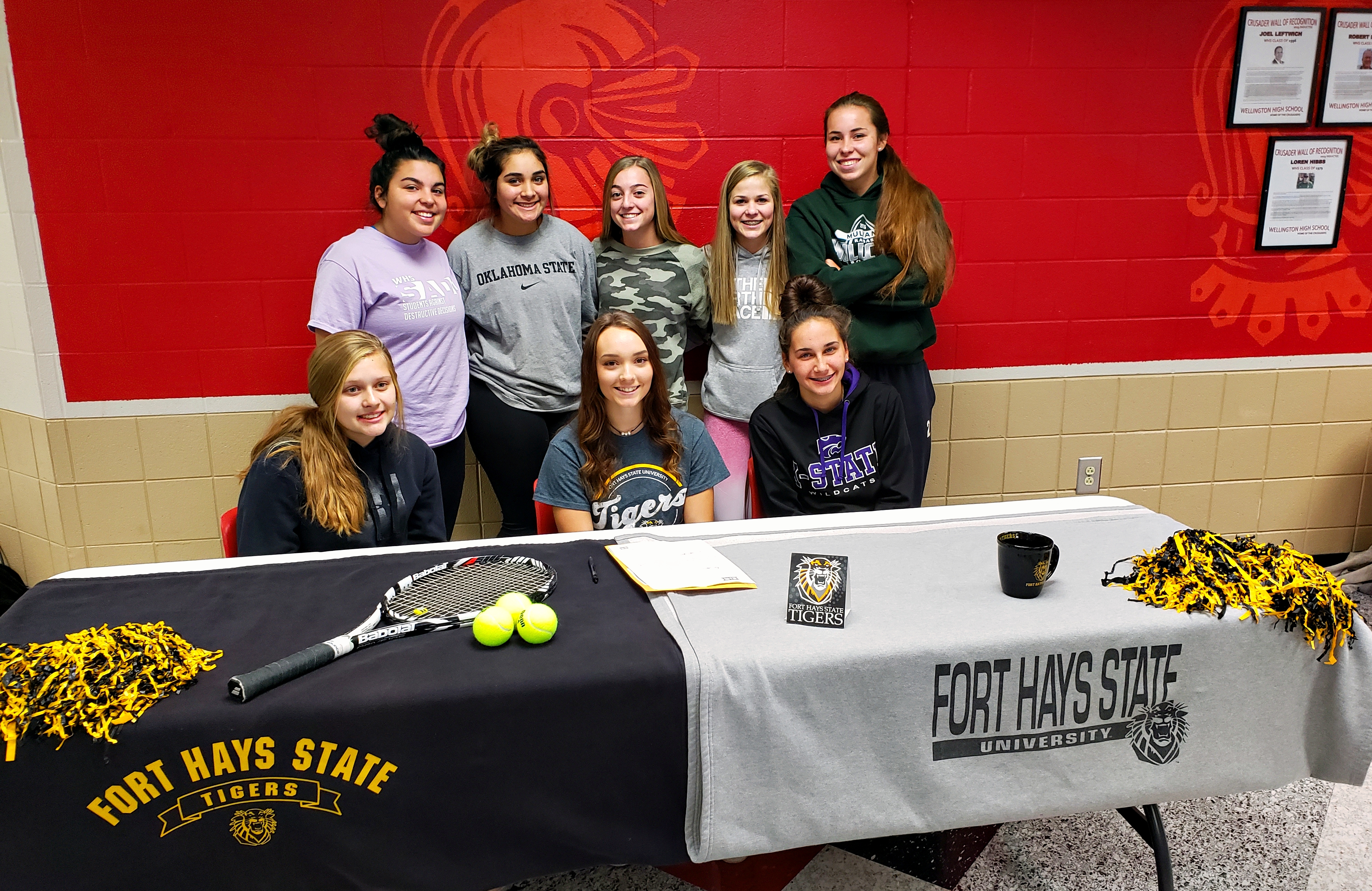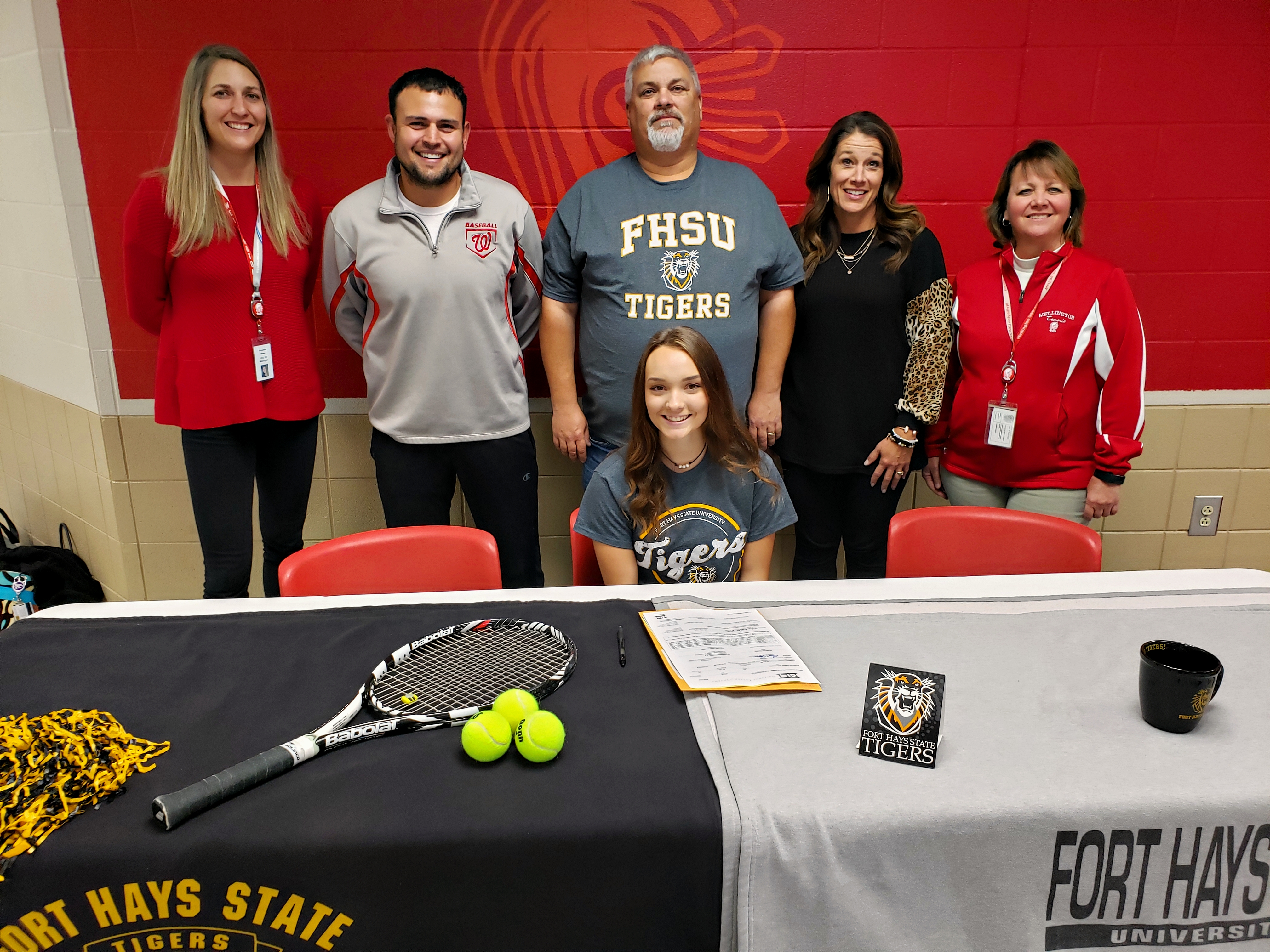 Also on hand were many of Kylie's friends at WHS, her teammates,  as well as her many coaches over the years, as a Lady Knight and as a Lady Crusader.
KYLIE'S TENNIS ACHIEVEMENTS to DATE:

4 Time State Qualifier
4 Time Academic All State
4 Time Regional Runner-Up in doubles
5th at state as a freshman in doubles, compiled a 27-11 record.
3rd at state as a sophomore in doubles, compiled a 29-8 record.
State Runner-Up as a junior in doubles, compiled a 29-8 record.
State 4A Champion in doubles in 2019.  Compiled a 32-2 record.
Set the Wellington High School all time wins record with 117 over 4 years.  117-29 over 4 years.
First Team All League at #1 singles in 2018.
Best of Kansas Preps 2018-2019