Team of "ONE" Swims for WHS @ State Meet!
WHS Sophomore Jensen Lynnes made WHS history Saturday in Topeka.
There were 45 teams represented Saturday in Topeka, KS at the Hummer Sports Complex, the 2021 venue for the State Girls Swim Meet 1A thru 5A. For the first time though, Wellington High School was part of the action, thanks to WHS Sophomore, Jensen Lynnes. Wellington has a swim team now you are asking? Well, not in the traditional sense.

Jensen is quite familiar with the pool and swims for the local swim team here in Wellington during the summer. WHS, however, doesn't have an indoor pool or access to one so no swim team during the winter. But Wellington does have good neighbors to the east and the swim folks at Winfield HS, who have access to Southwestern College's pool, have allowed Lady Crusader Jensen to be a part of their team this 2021 swim season. The gesture, very much appreciated and a big thank you to Jensen's parents who juggled a tough time schedule and made it work. One side note, the pool at Southwestern has had difficulties this season, so the Lady Vikings and Jensen have been practicing their sport in Ark City. Another hurdle to adjust to, and Jensen did.

Jensen, during the regular season, swam and represented the Lady Vikings in competition. In post season though, including the State Meet Saturday, Jensen has been proudly swimming and representing Wellington High School. This is where the history part comes in. That's never happened in the 101 year history of Wellington High School.Jensen made it happen and for the first time, Wellington will show up as part of the record, for a State Girls Swim Meet. WHS will also be part of the record for the League Swim Meet that took place on May 14th. It was there, Jensen, for the first time, hit the water as a Lady Crusader, making her mark for WHS, scoring 30 points for the Crusaders and presto - WHS has a "swim team" of record, finishing 12th at League.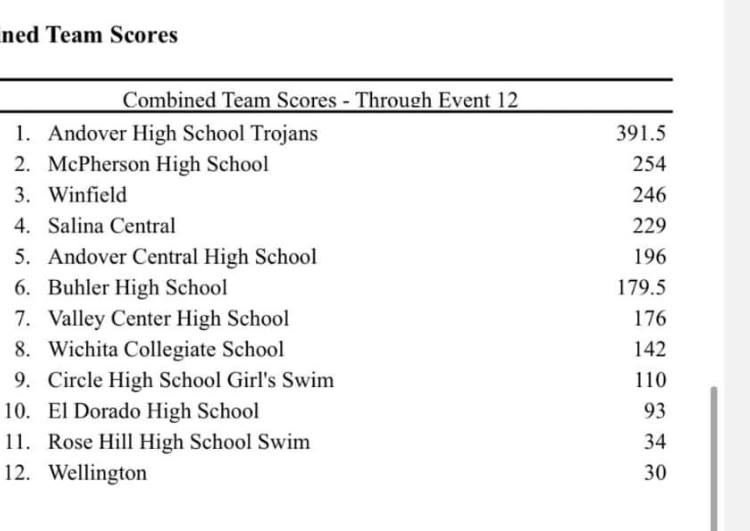 At State, in the 100 YD BACK, Jensen cut 1.04 seconds and swam a 1:05.51 to place 13th and score Wellington 4 points! She swam the 100 YD FREE and had a tiny add of .06 for a 57.56 placing 18th. Wellington overall as a team tied for 33rd with Leavenworth HS out of 45 total teams. Wellington beat Buhler and Coffeyville.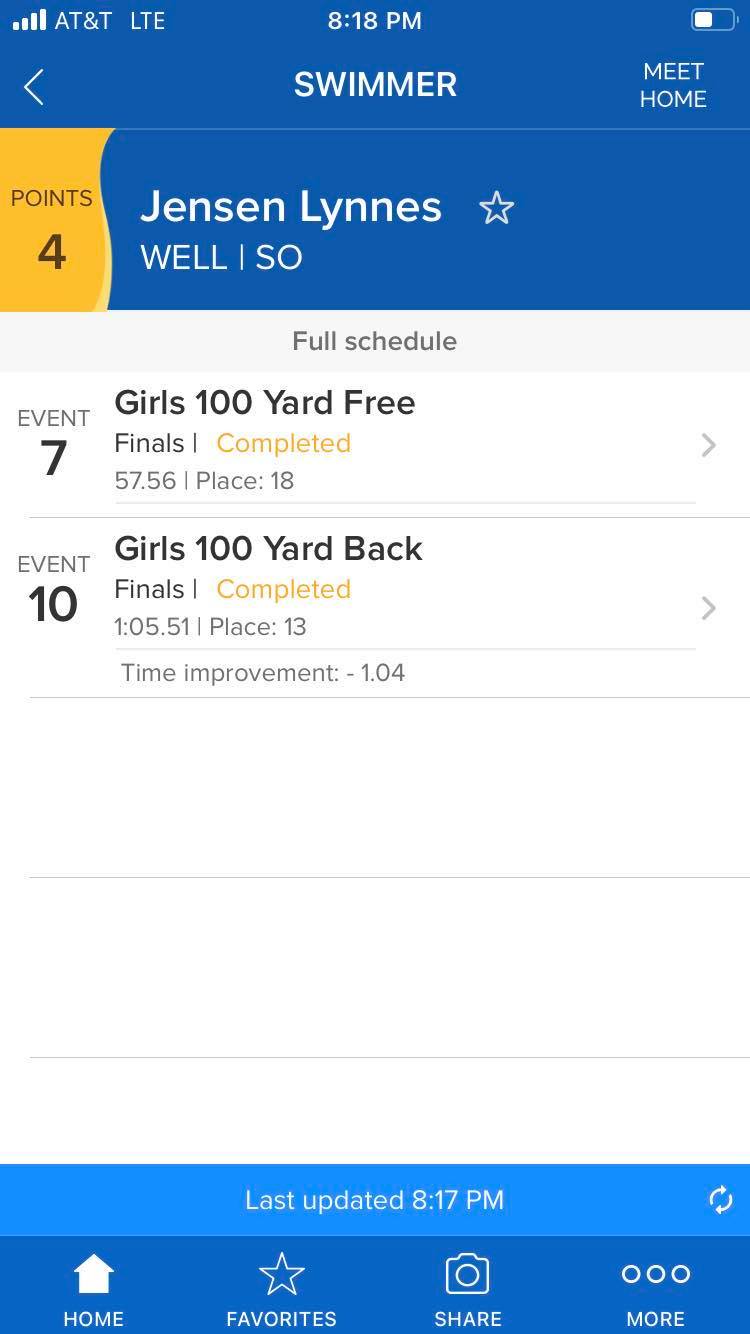 Congratulations Jensen - and thank you again to Winfield HS. We are proud of your tenacity and commitment - keep up the great effort!