WHS Varsity Girls Golf Debut Goes Well!
The WHS Girls Golf Team played in their first tournament EVER Thursday at Augusta. Congratulations to Freshman Payton Ginter who shot a 49 (PR) and finished 7th individually!! The Lady Crusaders in their DEBUT finished 5th, just behind Circle and just ahead of Andover and Andover Central. Congratulations on an awesome first outing to these 3 Freshman and 1 Sophomore!!

VARSITY GIRLS GOLF

This was the WHS Girls Golf Team debut - check out the fine results!
(@ Augusta Country Club)

Payton Ginter 49 (PR) 7th Place
Lauren Bales 57
Alisa Walters 69
Taylor Heasty 71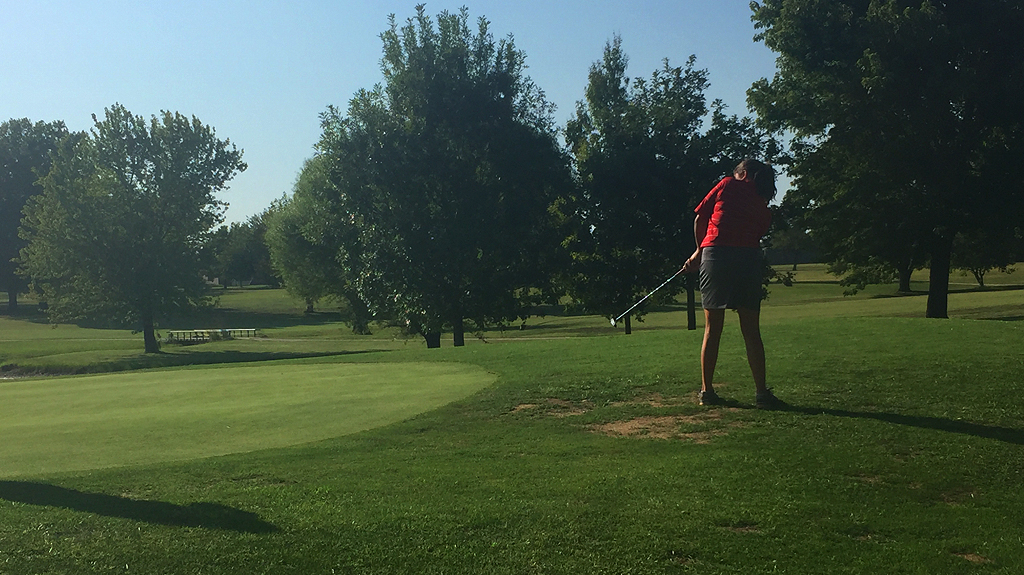 Payton putting on final hole!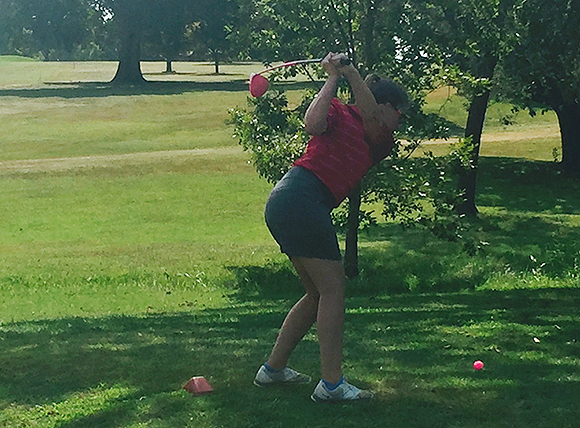 Lauren Bales teeing off!
TEAM FINISHES
Wichita Trinity 170
Augusta 196
Valley Center 232
Circle 245
Wellington 246
Andover 247
Andover Central 263
Maize South (No Team Score)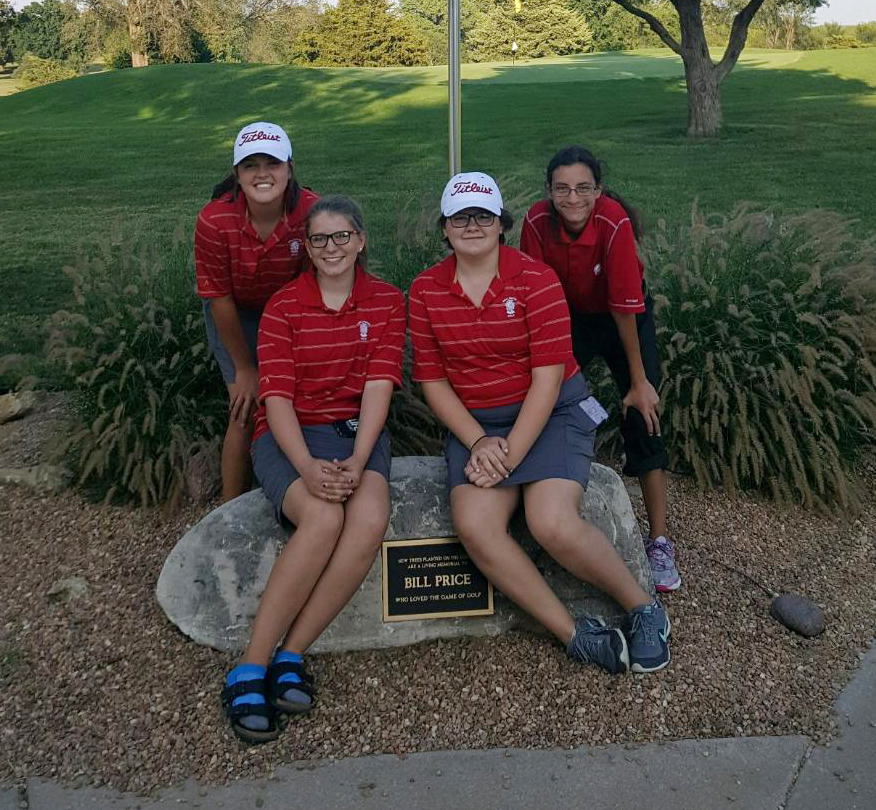 Payton * Lauren * Taylor * Alisa
Next action for the Varsity Girls Golf squad is September 5th @ Wichita (Sierra  Hills).