CRUSADERS OF THE STAGE WEBSITE
Setup and maintained by the Crusaders of the Stage
2017-2018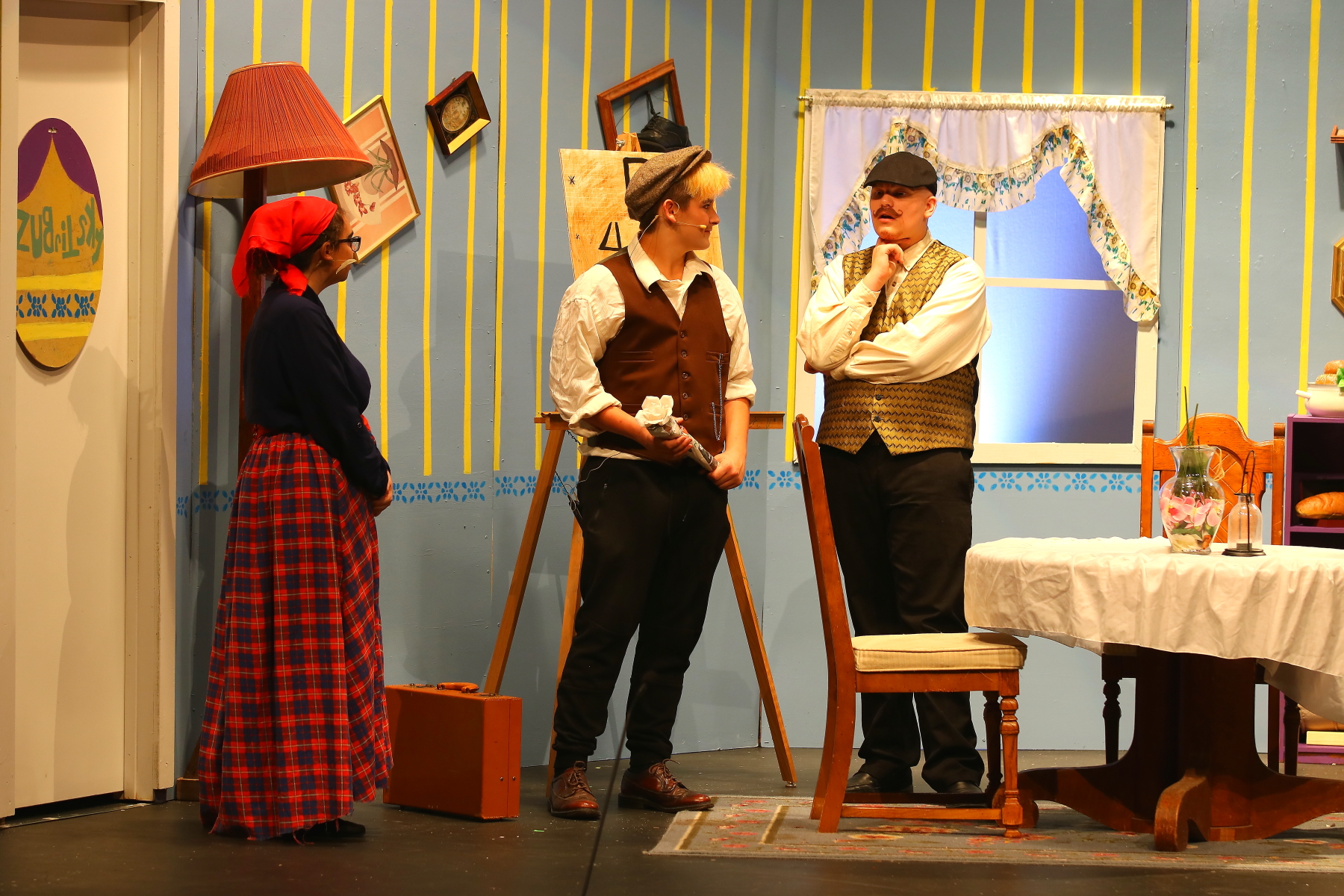 "FOOLS" is a comic fable by Neil Simon, set in the small village of Kulyenchikov, Ukraine (Russian Territory), during the late 19th century. The story follows Leon Steponovich Tolchinsky, a schoolteacher who takes a new job educating Sophia, the daughter of Doctor Zubritsky and his wife, Lenya. Leon soon learns that there is a curse on the village that makes everyone stupid, but complications ensue when Leon falls in love with his pupil. I'm here to tell you, "stupidity" has never been more comical!! You are going to laugh!

There will be "2" public performances, October 21, 2017 at 7 p.m and October 22, 2017 at 2 p.m. Mark your calendars and try to get out to WHS and support this great production. I'm still chuckling at some of the lines and dialogue as I look at the Rehearsal Pics which you can view below!

Here is the cast for the FALL PRODUCTION
Leon Tolchinsky - Cameron Gardner
Sophia Zubritsky- Lizzy Santana
Doctor Zubritsky - Gabe Hyer
Lenya Zubritsky- Chandra Pourner
Count Gregor - Jordyn Young
Snetsky- Kayla Prickett
Mishkin- Tatum Witham
Slovitch- Riley Nelson
Yenchna- Chloe Easterly
Magistrate- Quinn McCue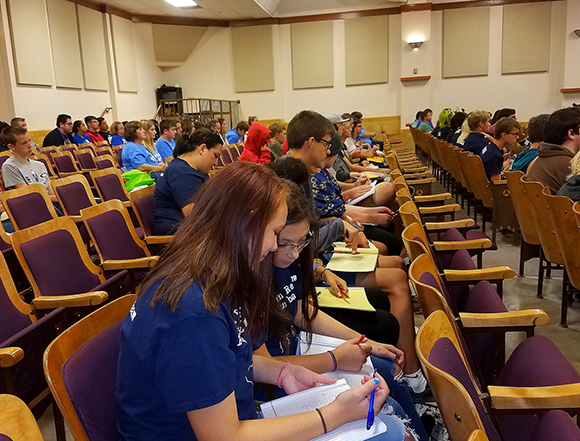 The WHS Drama and Forensics students and their instructor Caitlin Hendrix attended the Kansas State Fair this past week. The Fair holds two days of Debate and Forensics Demonstrations for students from across Kansas. These "demos" are hosted by Sterling College, and the students are given the opportunity early on in the semester to witness what a true high school debate looks like. They practice "Flowing" during the debate and then discuss the cases and how to improve their own before tournaments begin in two weeks! The Forensics Demonstrations were conducted by State Champions from last school year. It gives those  recent champions an opportunity to perform their pieces, an opportunity they wouldn't have otherwise. Of course there was time for the students to take in the Fair itself - check out a few courtesy pics below!

DRAMA & FORENSICS @ STATE FAIR PICS 2017
******************
2016-2017
It is NEA's "Read Across America Day" today across the nation. A program that begun in 1998, today is the 20th observation of the event. Here in Wellington, members of WHS's "Crusaders of the Stage" performed at the elementary schools and then spent time in each classroom reading to the students. An awesome event and awesome way to encourage and reward reading. First stop was Washington Elementary this morning with more stops planned for Eisenhower, Lincoln and Kennedy by school day's end.
READ ACROSS AMERICA DAY 2017 - More Info!
WASHINGTON SCHOOL'S "READ ACROSS AMERICA" PICS 030217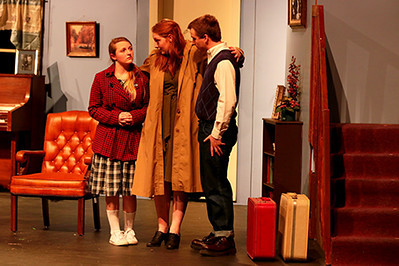 Friday evening was opening night for the latest STAGE PRODUCTION at Wellington High School.The curtain went up at 7PM Friday and Saturday for the drama, "UNEXPECTED TENDERNESS", a poignant story about a dysfunctional Jewish family in Massachusetts. For more about the play - CLICK HERE
"UNEXPECTED TENDERNESS" PLAY PICS 01.20.17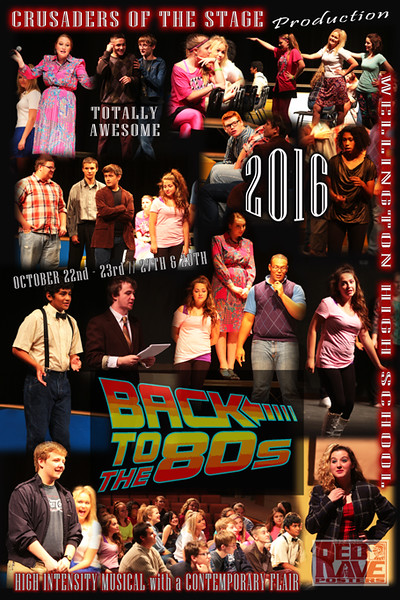 The curtain went up one final time (Oct. 29th - 7:00PM) for the Fall Musical production "BACK TO THE 80'S", presented by the CRUSADERS OF THE STAGE!