Security State Bank Brings Home The "GREAT RACE" Hardware!
South Woods Park was the place to be Saturday afternoon if you were cruising about our fine south central Kansas community. "9" teams squared off in the annual "Slate Creek Depot Great Race" with participants from "7" different states according to the race's founder and director Mr. Jack Potucek.  The skies were cloudy and for late July, seasonably cool with the thermometer reading 88 as the race began. There was a slight delay in starting the race, bicycle contestants and others being hauled out on trailers and trucks to "their segment of the race starting points" had to wait on a train. Melanie Dawson summoned all with her trumpet that the race was about to begin and then the starter's pistol fired...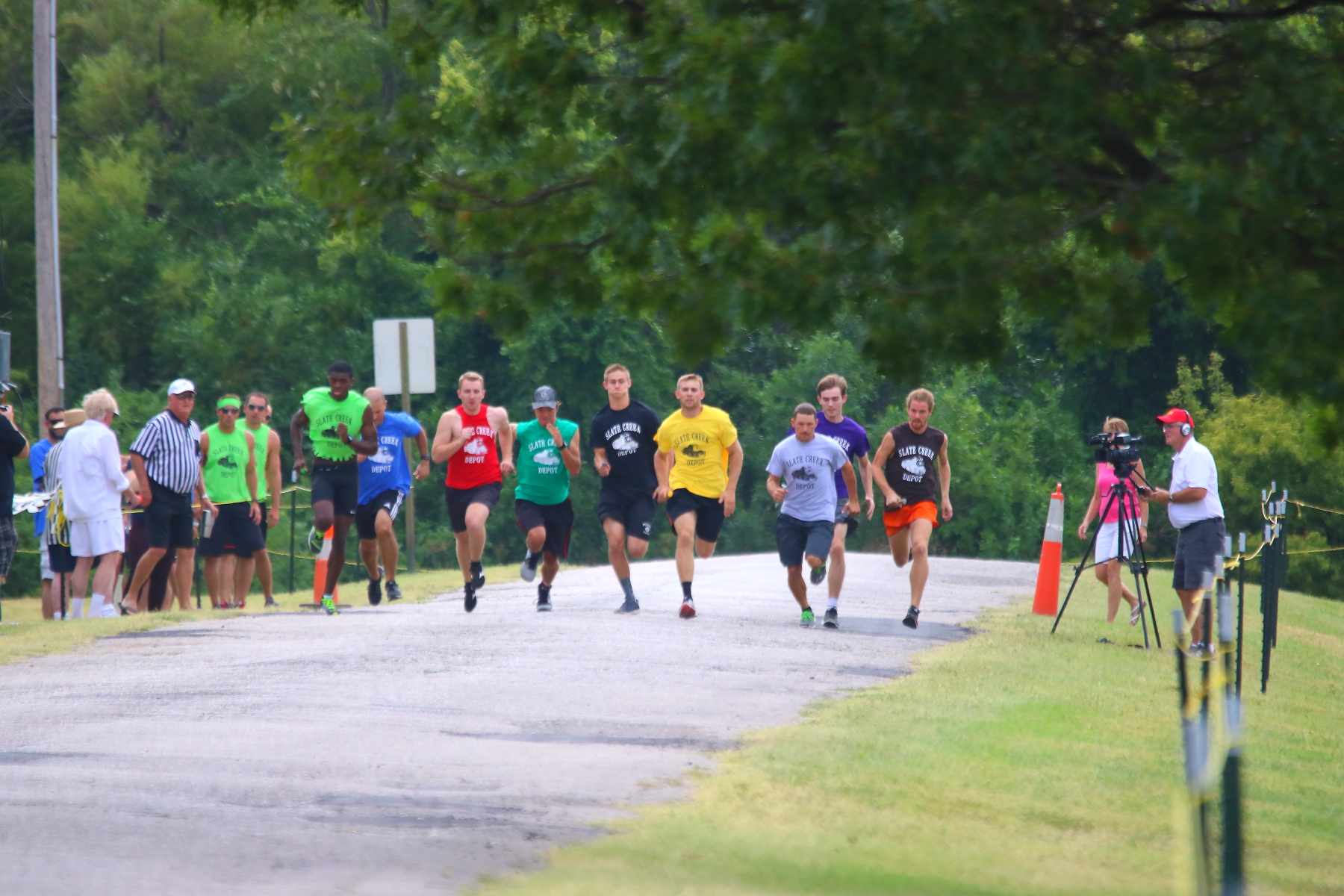 The action would soon depart the immediate Woods Park area as participants headed out into the country for the horseback, motocross, bicycle, etc. segments of the 40 minute plus event. Racers return to view later as they run east on Hwy 160 to the Slate Creek Bridge on the west side of Wellington.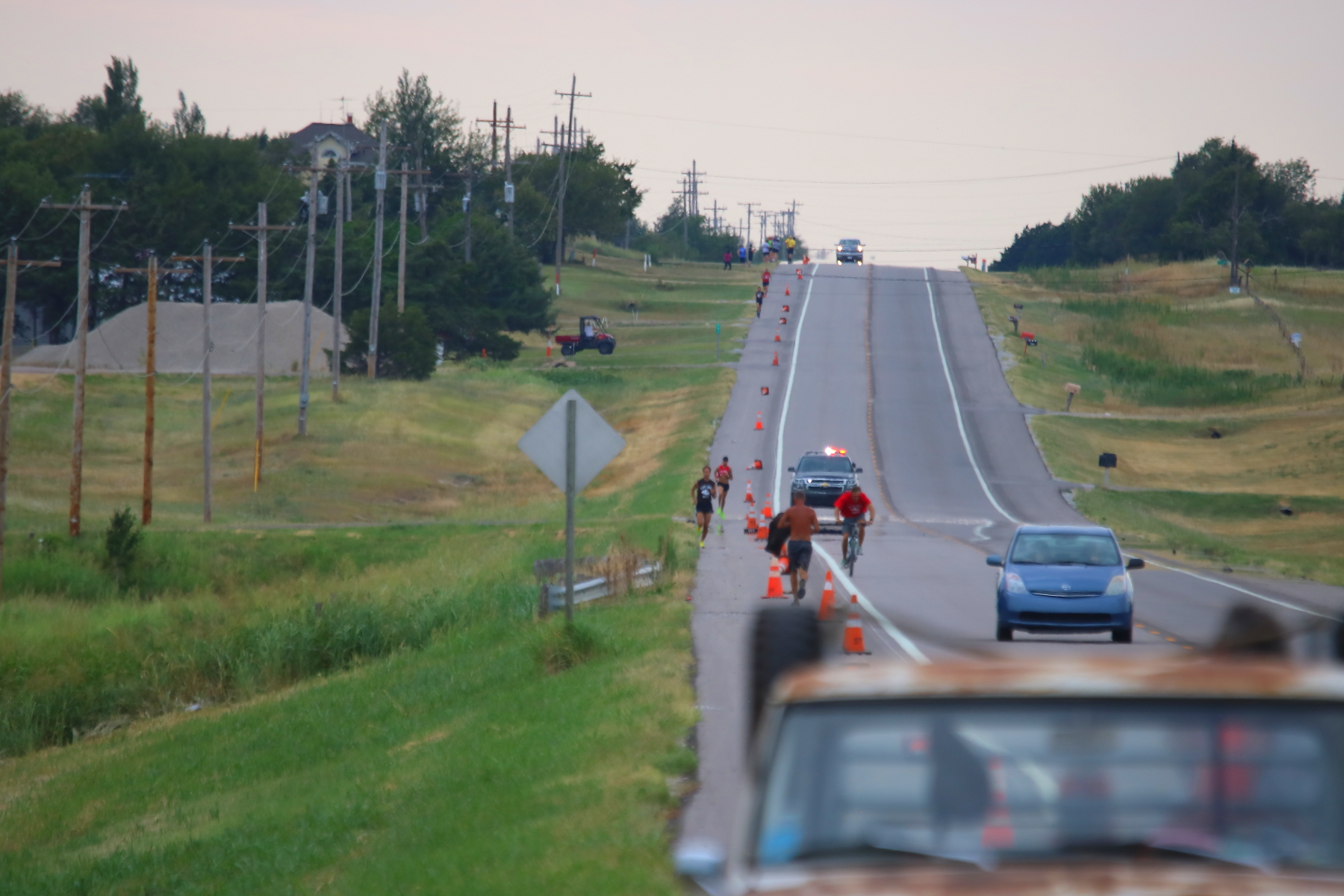 The team "railroad spikes" are then handed off to the Canoe Teams and the competitors head back towards South Woods Park via Slate Creek and lots of arm strength. A 2nd canoe duo receive the spike eventually and continue around the park towards the dam.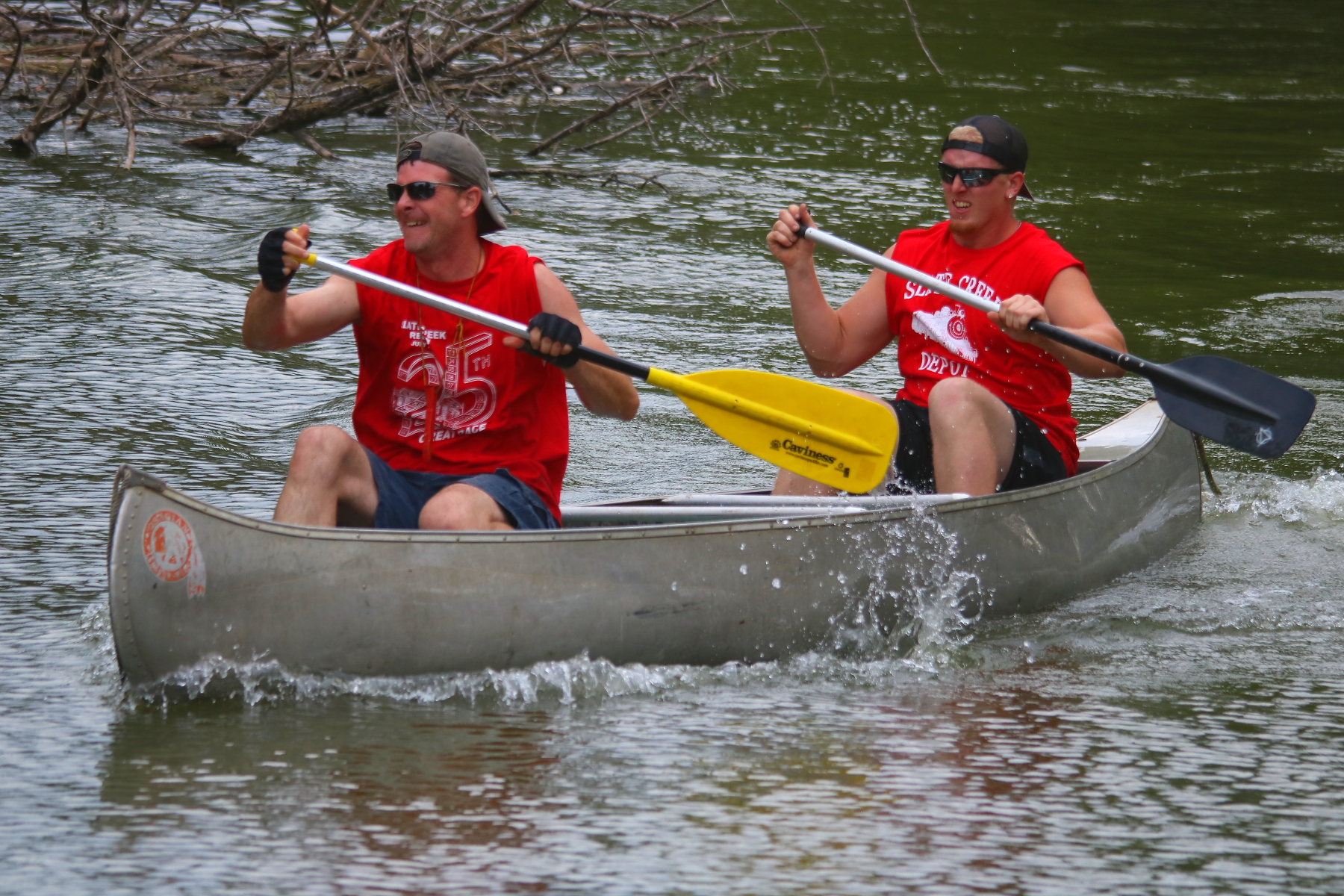 As it began, the race climaxes with a couple final sprints through the park back to what was originally the starting line some 40+ minutes earlier. This year, for the first time, the Security State Bank Big Bucks team claimed the trophy with a time of 44m 23s - the Anders Spinalators (who had won the Great Race the past 2 years) a minute or so behind, followed by the Dore Enchies who actually lead through several of the first segments until motocross issues pushed them back for a time to 7th place. Congratulations to the SSB Big Bucks team and to Jack Potucek and Darlene Ferguson who organize and oversee this "great" event each summer.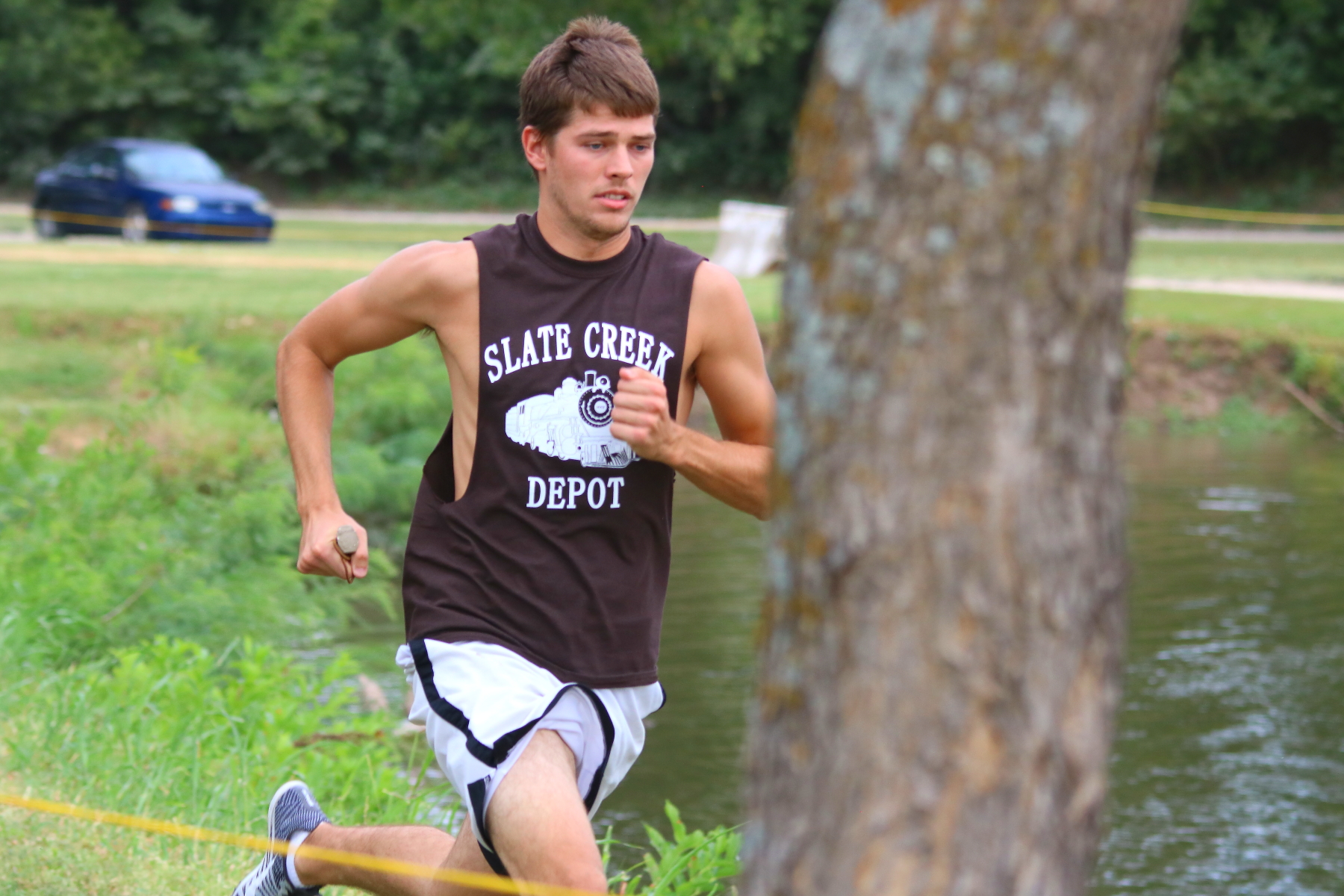 SECURITY STATE BANK BIG BUCKS team members hoisting the HARDWARE following the 2017 Great Race in Woods Park and many points beyond! CONGRATS!

MORE 2017 GREAT RACE PICS