Aaron Schoemann is Ottawa University Bound!
Aaron Schoemann put pen to paper Wednesday out at WHS signing to play football next season for the BRAVES at Ottawa University in Ottawa, KS! Congratulations Aaron - that's an awesome opportunity!

With Aaron at the signing were his parents Jason and Jennifer Schoemann and also past coaches, clear back to little league! Those present included Zane Aguilar, Jeff Frazee, Mitch McComb and Joe Buresh. Additional friends and family were present, including teammates and classmates.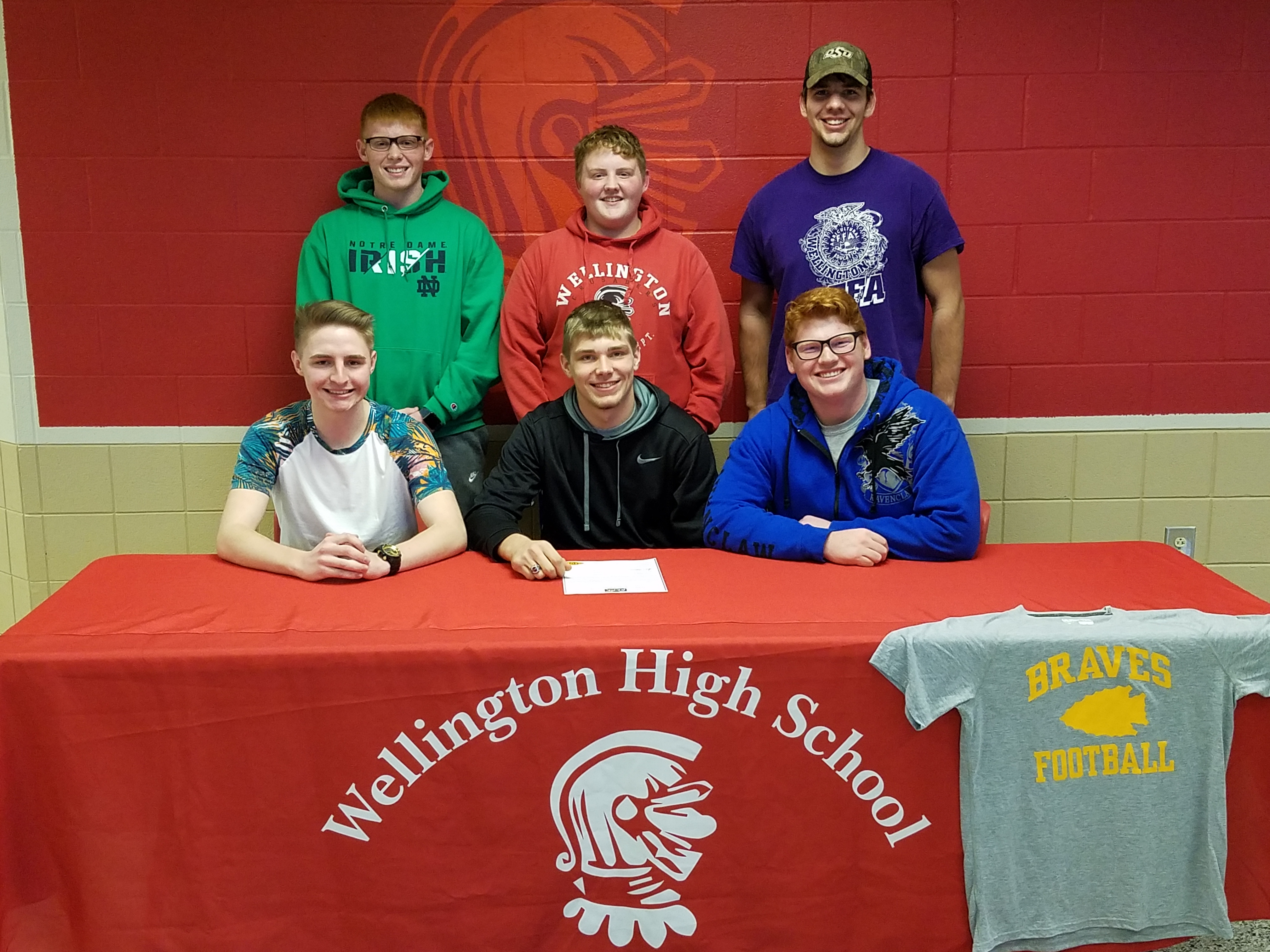 Congrats again Aaron - Good Luck Crusader / Brave!!