Collegiate Boys Outgun Crusaders
The Varsity Crusader Boys shot out to an 11-3 lead on Collegiate Tuesday evening, didn't take the Spartans long to "right" their ship and by 1st quarters' end, Collegiate was up 30-15, at halftime 42-20. The Spartans were high percentage shooters, knocking down "10" 3's to the Crusaders "5", and did so with high accuracy. They had the height advantage as well. Collegiates' platooning system allows a fresh five on the court a greater amount of time, too. A Purdue University scout was on hand, checking out one (or more, I don't know) of the Spartans. A tough night overall for the boys in red.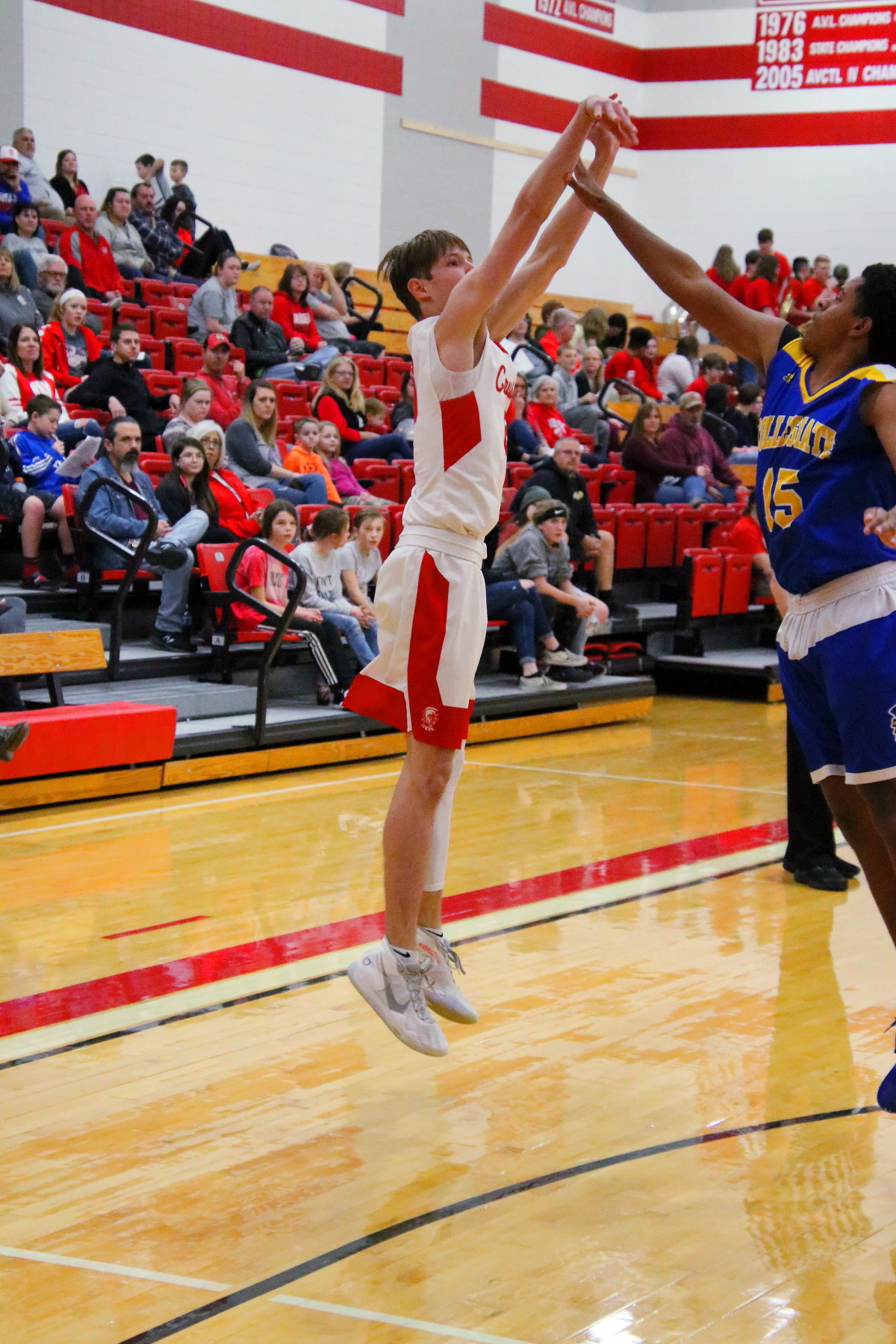 The JV Boys couldn't get anything to drop, control of that contest lost early on by the Crusaders. In opening action, the "C" Team Boys did take the Spartans to overtime, unfortunately came up just short in that eventual outcome.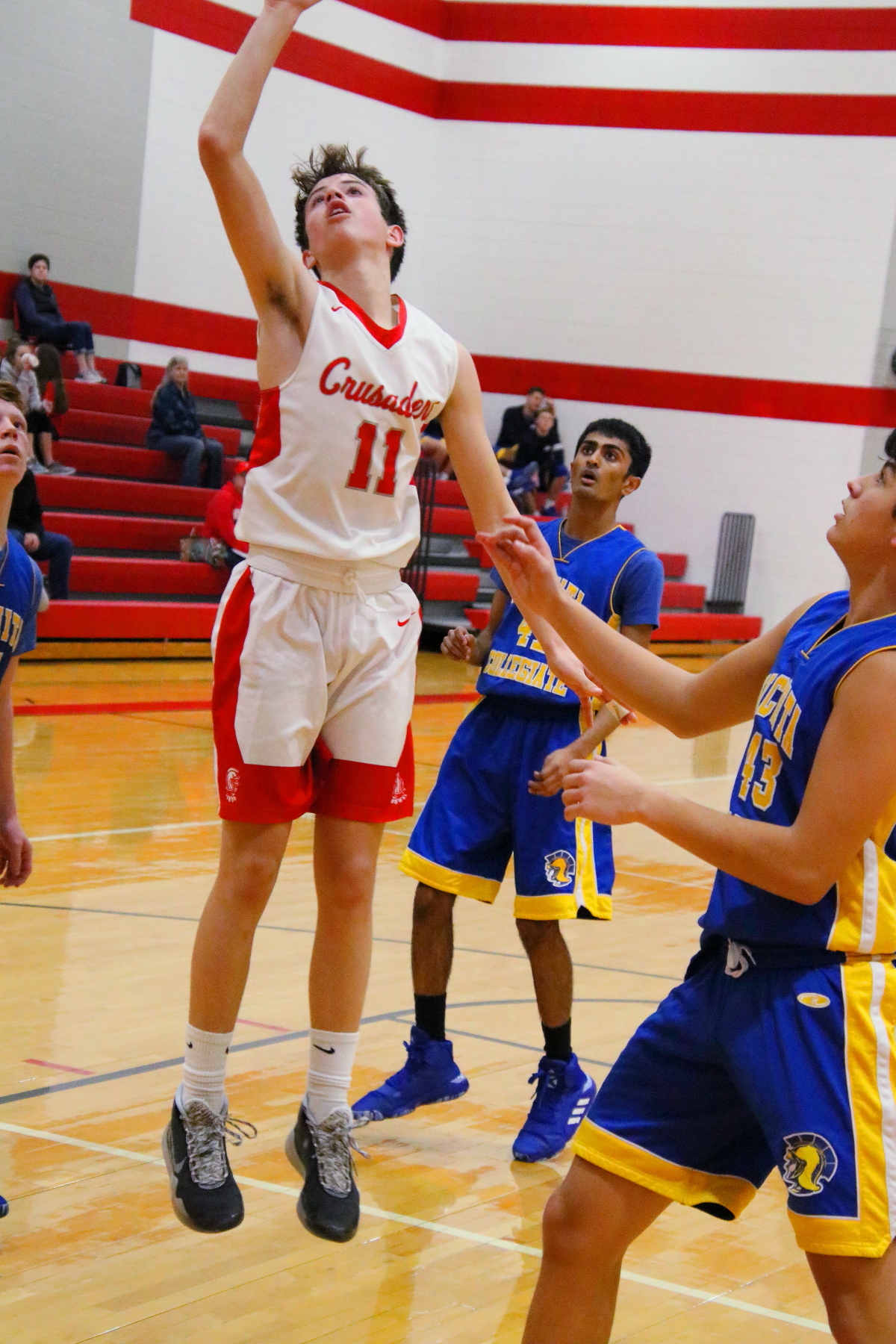 VARSITY BOYS (3-5)
Collegiate 67 WHS 34
Tanner Meyer 13
John Long 5
Austin Soles 4
Jack Wright 4
Cade Fairbanks 4
Berkeley Wright 3
RJ Clift 1
JR. VARSITY BOYS (1-7)
Collegiate 69 WHS 36
Jack Wright 8
Trenton Bannister 6
Korbin Jones 5
Jax Cornejo 4
Trace Witham 3
Keaton Hartman 2
Cope Henry 2
RJ Clift 2
Rylan Biles 2
Logan Swingle 2
"C" TEAM BOYS (4-3)
Collegiate 50 WHS 46 (OT)
Jax Cornejo 11
Keaton Hartman 10
Banks Hinshaw 9
Korbin Jones 6
Logan Swingle 5
Rylan Biles 3
RJ Clift 2
NEXT ACTION @ ANDALE HS * Friday Jan 17th
C TEAM BOYS @ 4:15PM (Gym B)
JV BOYS @ 5:45PM (Gym B)
VARSITY BOYS @ 7:30PM (GYM A)