Wrestlers Get It Goin' / Regional Champion / New WHS Record!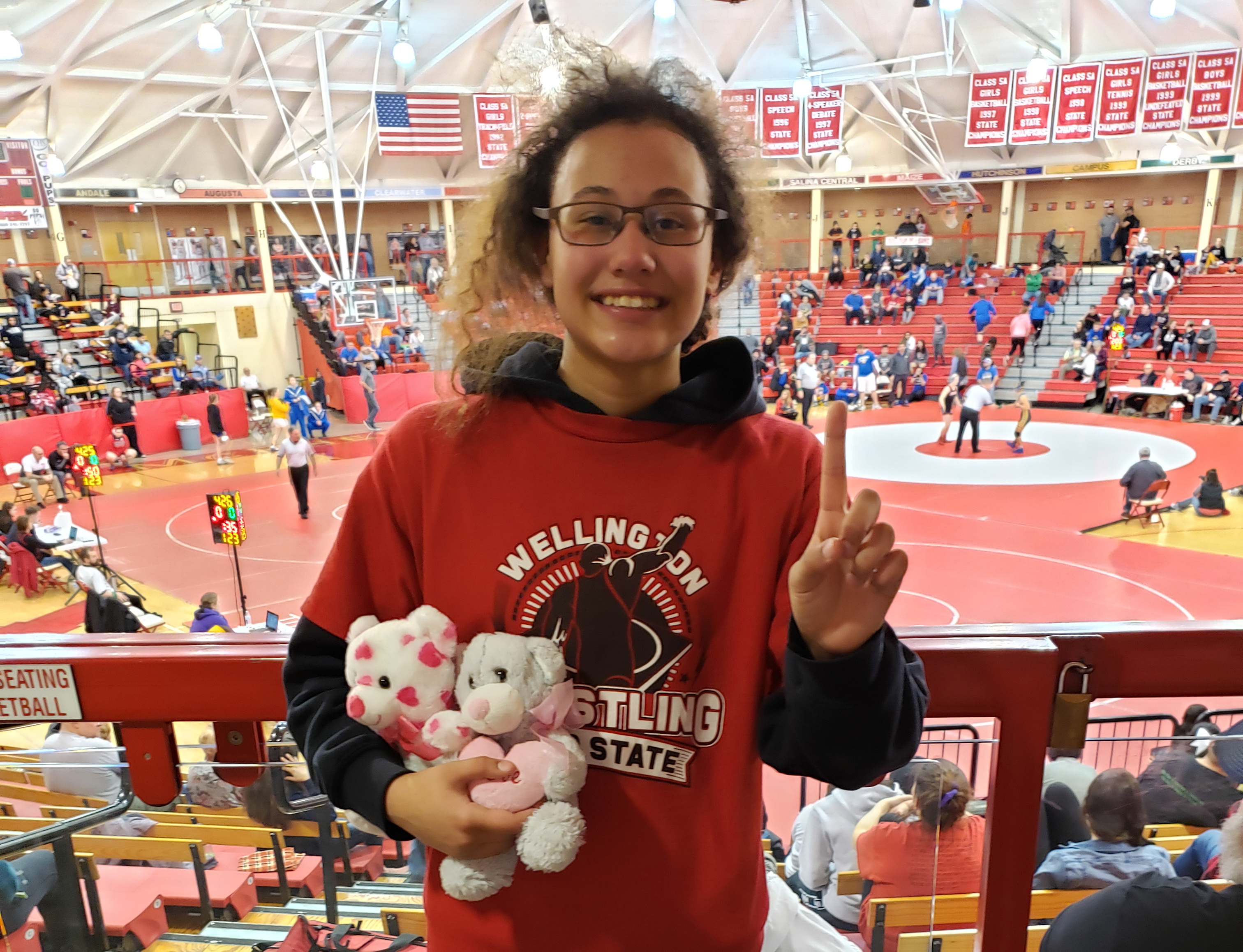 WHAT A DAY FOR THE WHS WRESTLERS!!! Not only did the girls shine big time at McPherson, (Anna Cullens REGIONAL CHAMPION, Kaitlyn Hain placed 5th and both have qualified for State!), The boys shined at Remington, as well. How you ask? Read on....
113 lb Brennan Cantrell went 1-1, finished 2nd
152 lb Jakob Lira went 1-3, finished 4th
285 lb Hagen Wright 2-1, finished 2nd
Now get ready for this:
195 lb Kanden Young went 3-0, finished 1st and was named OUTSTANDING WRESTLER of the tournament. Kanden is 36-1 on the season. Kanden today, also broke the career pins record set by E.K. Franks in 1989. Kanden currently has 72 pins!
Kanden and Kenny Fehrman are currently tied with 27 pins this season. That has broken the single season pin record set by Kenny last year. Kenny went 2-0 today and is 34-2 on the season!
Congratulations to Coaches McComb and DeJarnett - awesome day for Crusader and Lady Crusader Wrestling and more to come!!

4A BOYS REGIONAL will be HERE, at WHS, this coming Friday and Saturday - more about that soon and 2 girls State-Bound and a good chance the boys will be sending some young men down that path as well. GO BIG RED