Official OUTSTANDING ATHLETES 2019-2020 Pics!
Kylie Aufdengarten and Kanden Young had their "official" pics taken Wednesday evening at WHS. Present for the pics were A.D. Luke Smith and parents, Erienne Dickinson and Brian and Diana Aufdengarten. GREAT JOB FOLKS!! GREAT JOB!! CONGRATS!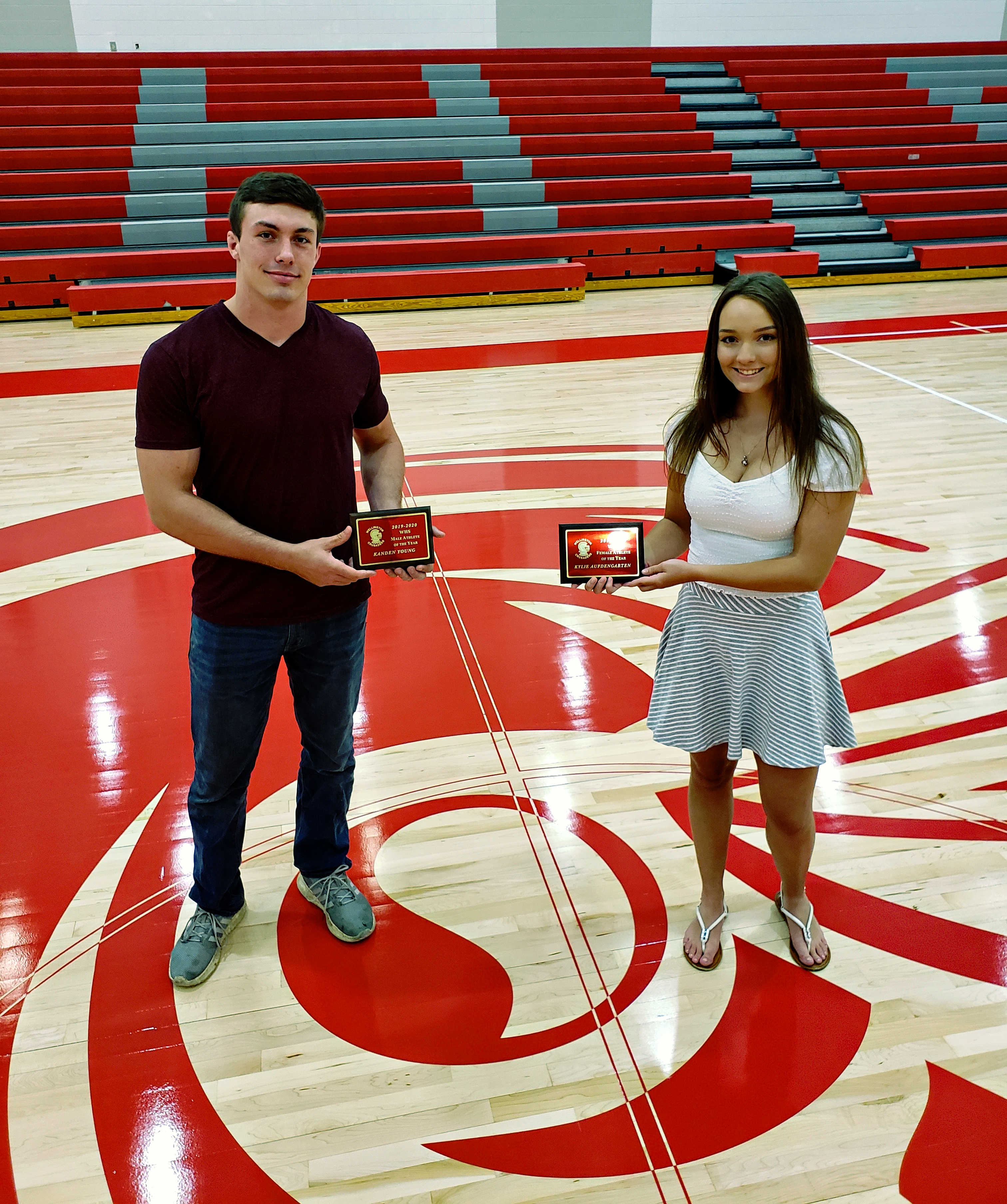 Kylie Aufdengarten was this school year's OUTSTANDING FEMALE ATHLETE @ WHS.She was a 4 year varsity tennis player. In that time she accumulated the most wins in school history with 117. She compiled a four-year record of 117-29. Her Freshman year - she placed 5th in doubles at State, her Sophomore year - she placed 3rd in doubles at State, her Junior year - she placed 2nd in doubles at State, and her Senior year - she was the State Champion in doubles! Kylie was an All-State 4A Tennis player (All 4 years). 2nd place at Regionals all 4 years. Honorable Mention All League tennis her freshman and senior year, 2nd team AllLleague tennis her sophomore year, and 1st team All League tennis her junior year. Named to the Best of Kansas Preps list by The Topeka Capital-Journal in both 2018-19 and 2019-20. She was a 4 year participant on the Lady Crusader Basketball team, on the varsity team all four years. She was also a 4 year varsity track athlete competing in many different events such as pole vault, long and triple jump, high jump, and some relay races. Kylie was a four-time Academic All-State honoree. Her future plans are to continue her education and tennis career at Fort Hays State University. Congratulations to this year's 2020 WHS Outstanding Female Athlete, Kylie Aufdengarten!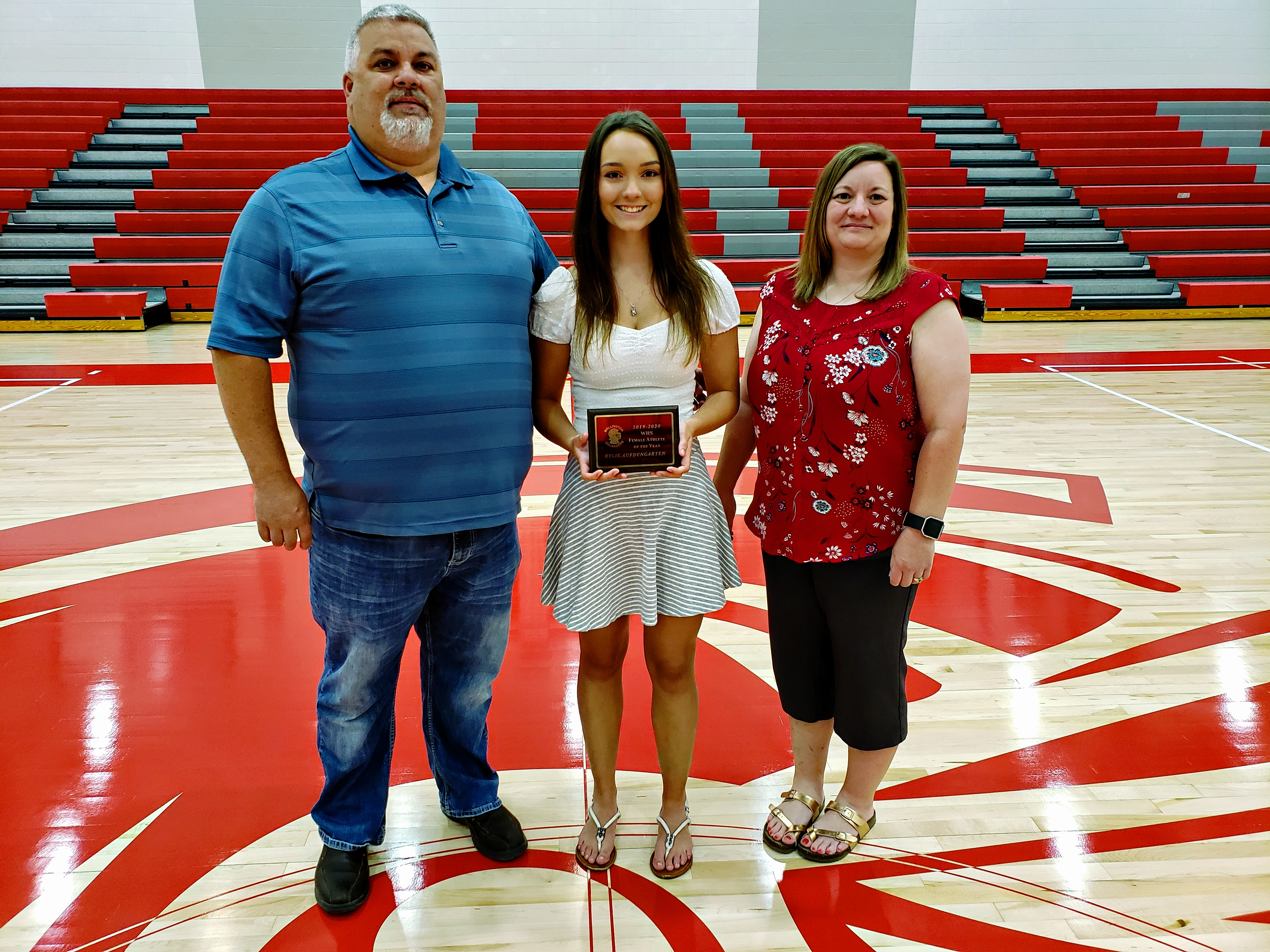 Kanden Young was this school year's OUTSTANDING MALE ATHLETE @ WHS. He was a 4 year football player while being a 3 year varsity starter. He was a two time All-League lineman. He also was a 4 year varsity wrestler. During that time he was a two time 1st team All League wrestler. Over his four year wrestling carrer he set 5 school records For his career, Kanden wrestled in 163 total matches, with 114 career wins, with 78 career pins, his senior year he was 44-2 with 33 pins. All of which are school records. At the State Wrestling Tournament he is a 3 time State Qualifier and placed 3rd this year at State. He was also a member of the track team this spring before the season got cancelled. In the classroom he has maintained nearly a 3.5 GPA throughout his four years. He plans to continue his education and wrestling career next year at Cowley Community College. Congratulations to this year's 2020 WHS Outstanding Male Athlete, Kanden Young!