Perfection Plus For Varsity Girls Tennis
Updated at 11AM: There are now "6", not "5" that have 100 or more career wins - see below!
If this article was about WHS matches lost at the Kingman Invitational on Tuesday by our Varsity Girls Tennis squad, the article would end here. So instead, let's talk about the perfect day for the team and a career benchmark set by Senior Mekenna Adams.

Wellington dominated, 13-0 as a team in match play, 4 "1st" place finishes and of course on top of the team totals, defeating Buhler, Valley Center, Kingman, Haven and Nickerson. Here are the totals:

Wellington 34, Buhler 24, Valley Center 16, Kingman 14, Haven 6 and Nickerson 3.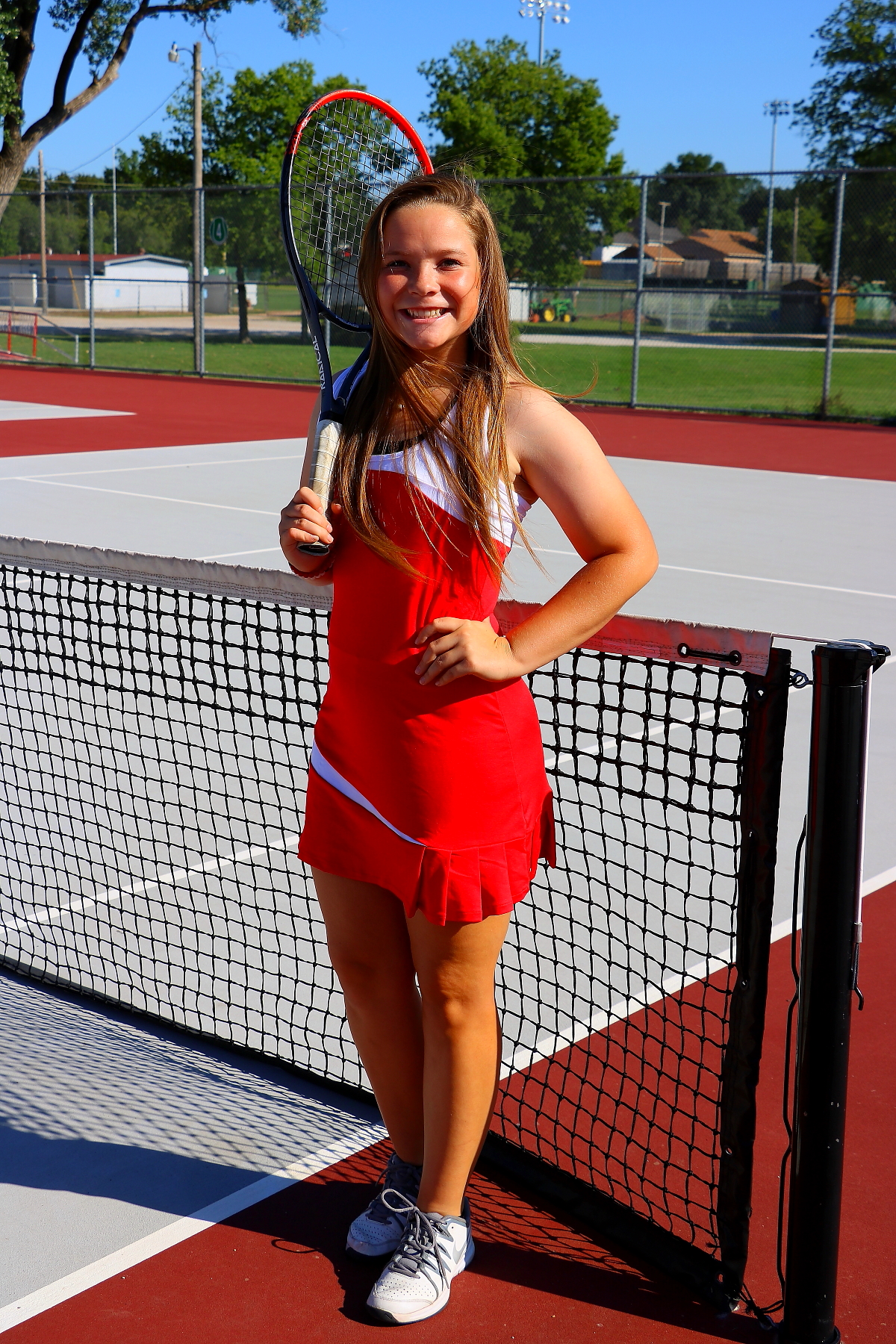 #1 Singles Abby Lowe went 3-0, beat Nickerson 7-4, beat Valley Center 7-0, and won the finals over Roe from Kingman 7-2.  Abby has had two good tournaments in a row for us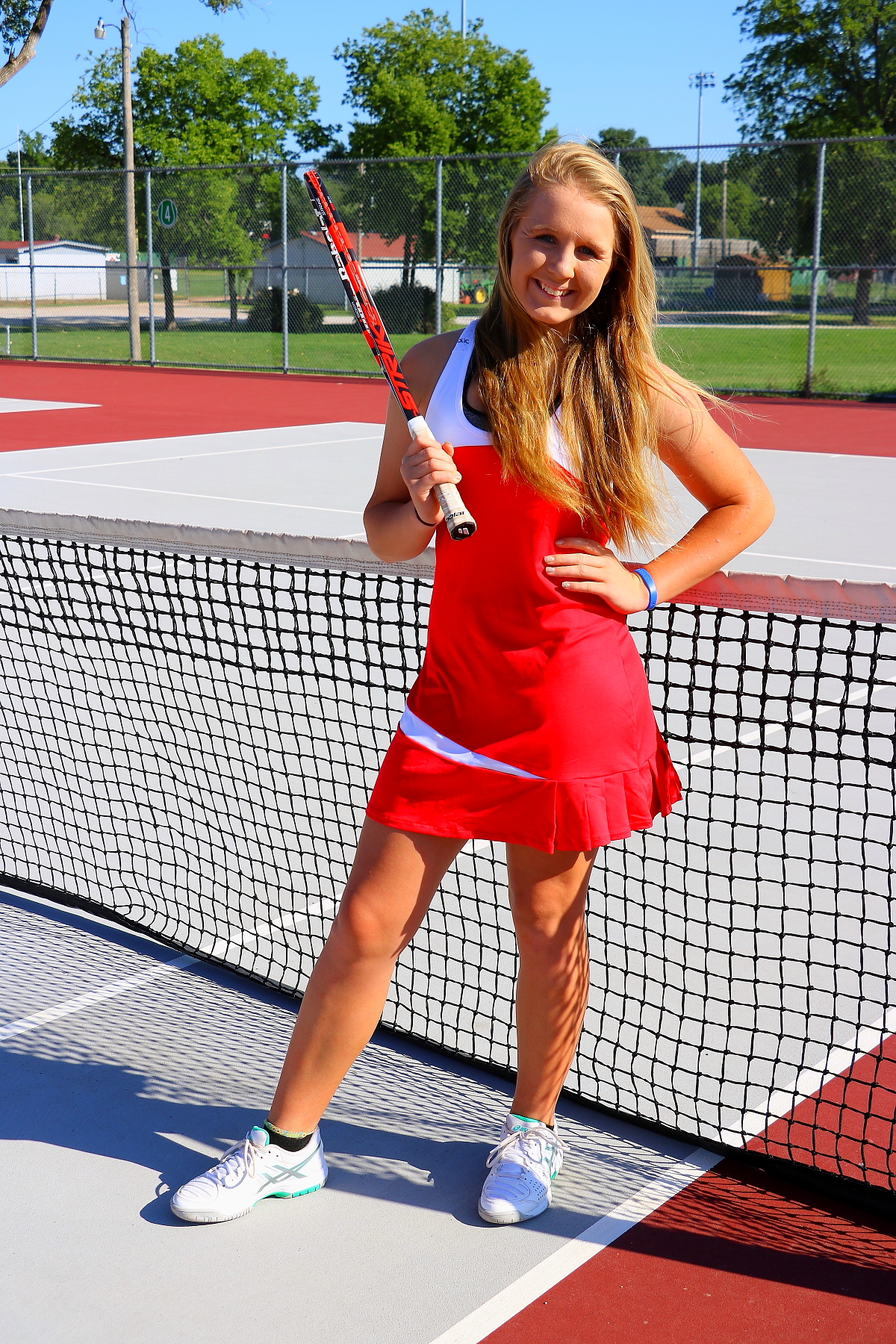 .
#2 Singles Jacelyn Buck went 3-0 also beating Valley Center 7-2, beating Kingman 7-0, and Buhler 7-2.  Jacelyn as well continues to play well for us and is now 19-5 on the season.

#1 Doubles Mekenna Adams (right) & Kylie Aufdengarten (left) went 3-0 also beating Kingman 7-0, then beating a Valley Center team that finished 5th at state in 5A last year 7-3.  In the finals they beat a good Buhler team 7-2.  Adams surpassed the 100 career win mark in her second match. Mekenna ended the day with her 101st career win. just sliding by her first cousin Erianne (graduated in 2012) who had 100 during her storied career too as a Lady Crusader tennis player. Only "5" previously in WHS history have hit the 100 win career mark. We now have 6! (Erianne Adams  100, Mekenna Adams 101, Dani Anderson 105, Kailey Jenkins 107, Kaitlyn Buck 114 and Lexis Hibbs 114).
Awesome job Mekenna! Mekenna has partnered with Maggie Fink, sister Madi and Kylie Aufdengarten during this run.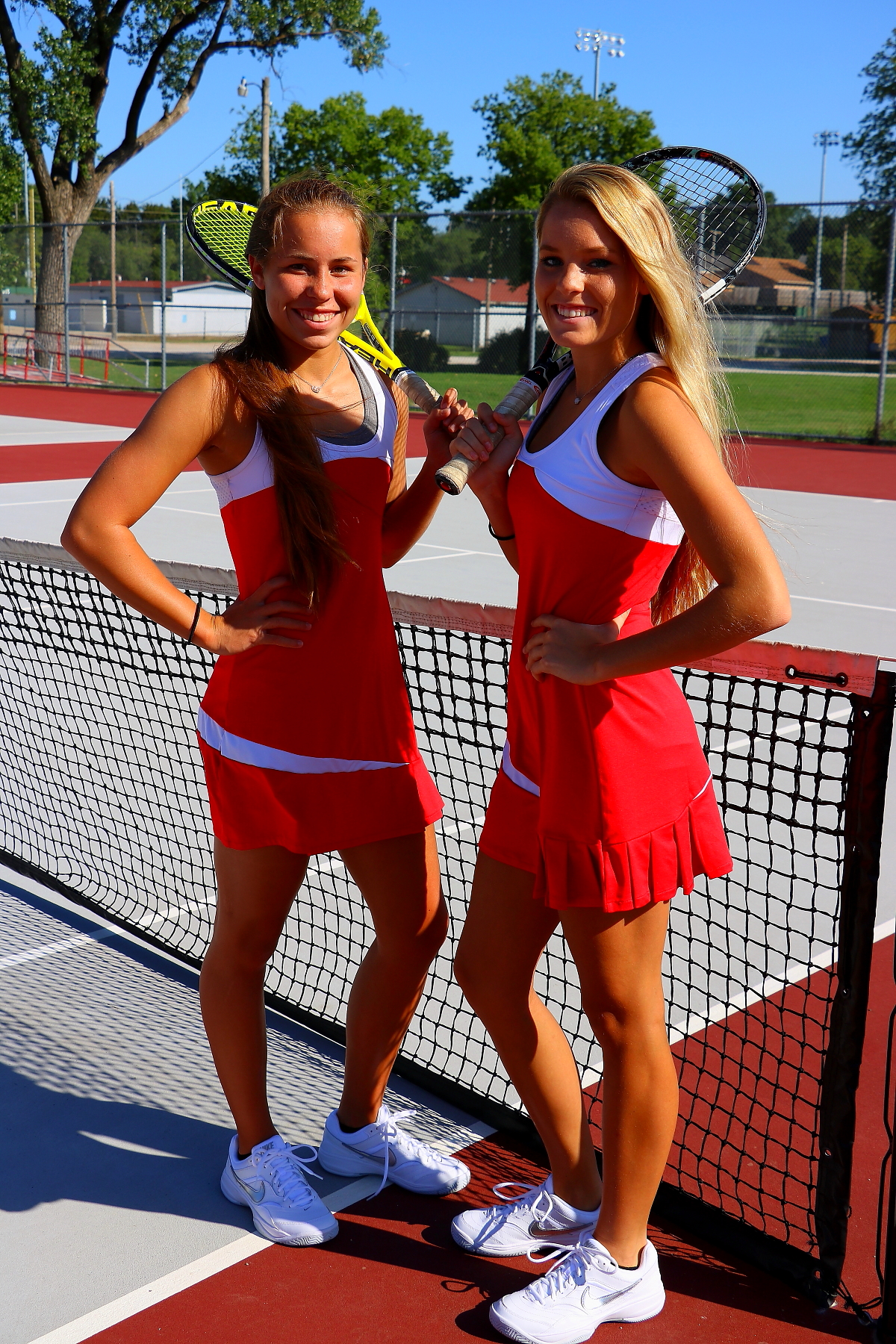 #2 Doubles Avery Rusk & Rylee Rusk went 4-0 in the tournament, beating Haven 7-0, Kingman 7-1, Valley Center 7-1, and Buhler in the finals 7-4.  The wins today moved the sisters to 22-5 on the season.
It's VARSITY AVCTL LEAGUE Tournament time on Monday TBA (Oct. 2nd) @ Wichita Collegiate. JV AVCTL LEAGUE is even sooner,  this Thursday, also at Collegiate, beginning at 10AM. Good Luck to all of our Lady Crusaders at LEAGUE and beyond!