Payton Ginter - First Team All League!
It was AVCTL League Tournament time Tuesday for our pioneering Varsity Girls Golf Team, experiencing their first year in existence and doing quite well thank you!

Today at Hesston, all of our Lady Crusaders improved on their scores from previous tournaments. Payton Ginter (a freshman), shot a career best 88 to finish 6th for the Tournament and be named First Team All League!! Is that exciting or what? Congratulations Payton - outstanding!!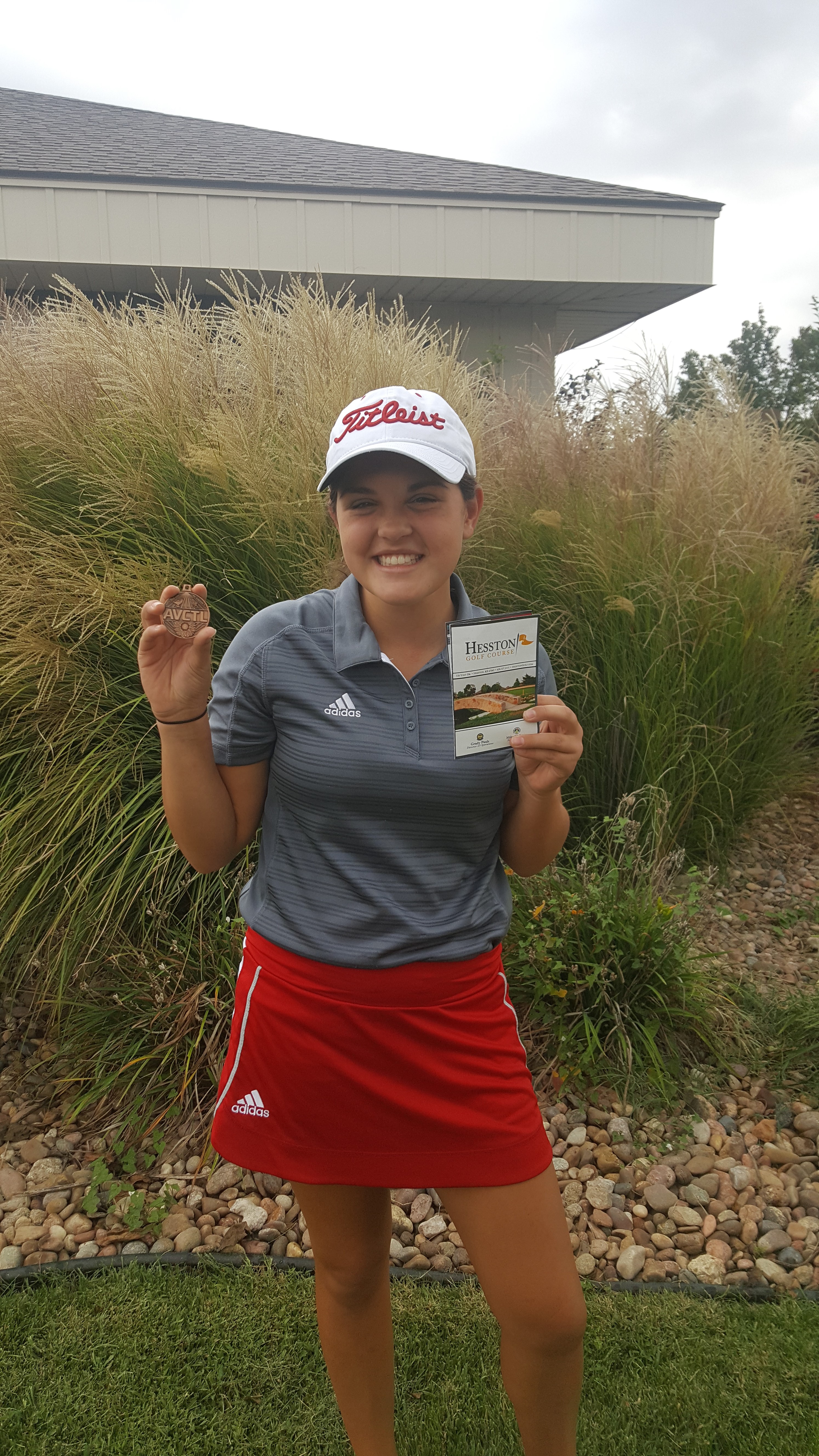 Payton Ginter - 88
Lisa Walter - 116
Taylor Heasty - 120
Kaity Kreifels - 140

Regionals are coming up on Monday in HAYS! Good luck ladies!!