Summer Iron Duke Program is Underway!
The Summer Iron Duke Power Speed & Quickness program is underway at WHS…the pics we are sharing here were taken early Thursday morning out at the Home of the Crusaders…more sessions follow each day, including middle school age and elementary school age work out groups. The summer program runs through July 25th and involves weight training, form running, agility, plyometrics, aerobics, and flexibility training.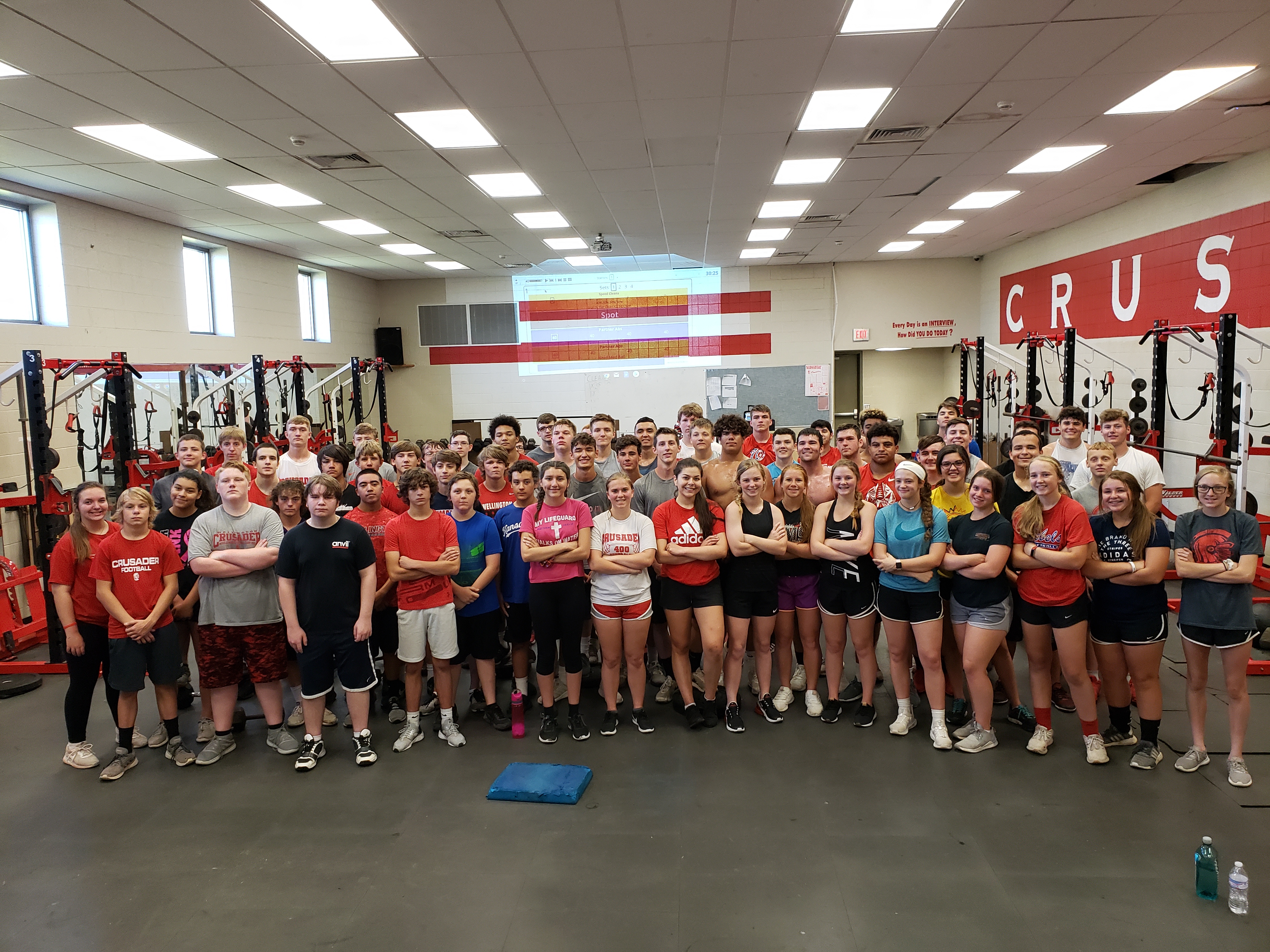 CLICK ABOVE IMAGE for Larger View!

The first session gets underway Monday thru Thursdays at 6:30AM, includes both boys and girls, and again all ages as the morning progresses. Head Football Coach Zane Aguilar, and Head Basketball Coach Joe Newman, oversee the summer program. We'll be visiting the PSQ summer program again soon so look forward to that…some very hard-working student athletes for sure.