Ginter & Dillon Earn AVCTL HONORS @ Quail Ridge!
Results are in from the AVCTL League Girls Golf Tournament at Quail Ridge today in Winfield!
Congratulations to Senior Payton Ginter who finished 2nd in a playoff, after shooting an 81, along with Specht of Buhler. Specht pulled it out in the extra hole, to finish 1st. Today's 2nd place finish for Ginter gave her AVCTL 1ST TEAM ALL LEAGUE HONORS for the FOURTH time! Awesome Payton!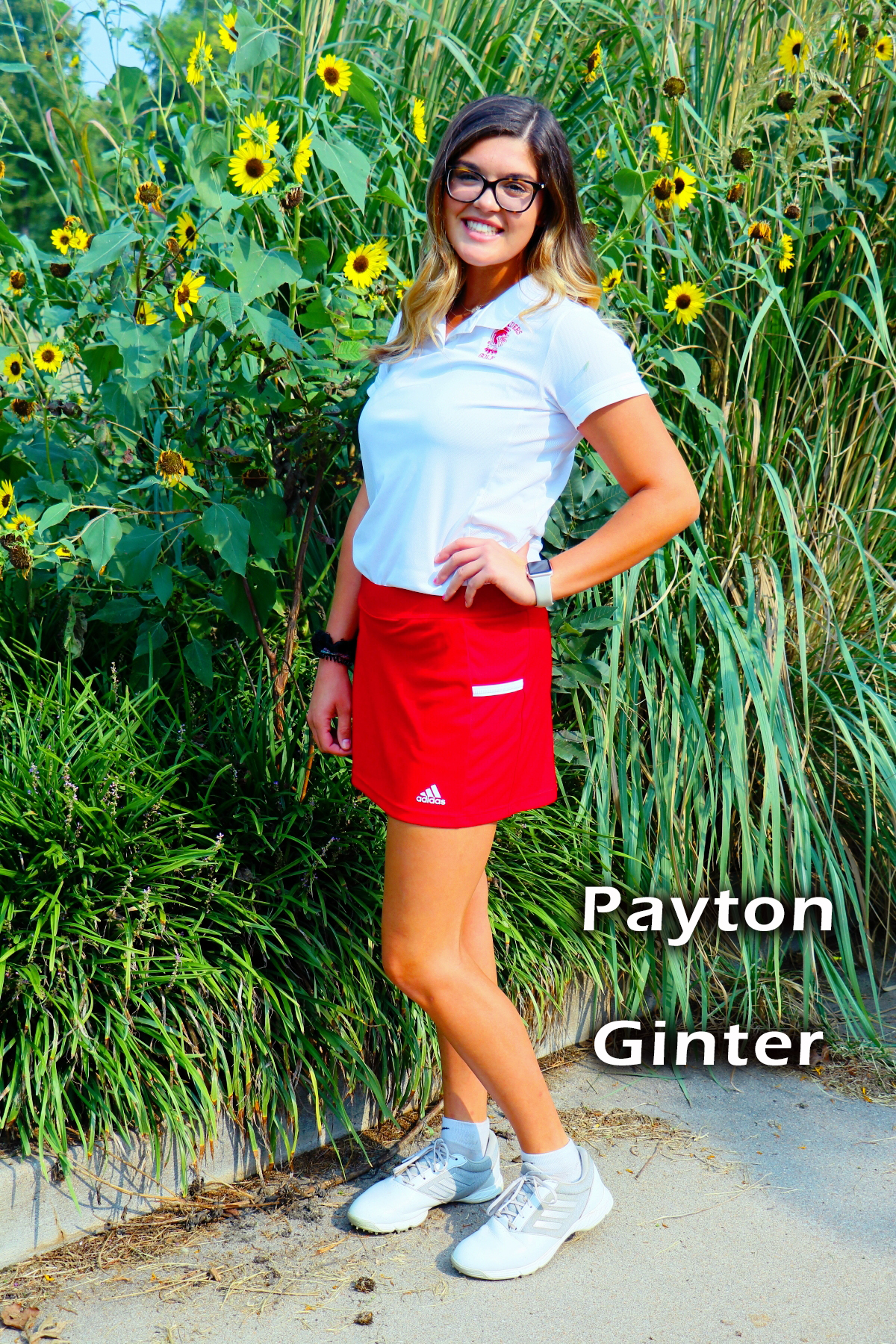 Laney Dillon finished 11th, (99), giving her AVCTL 2ND TEAM ALL LEAGUE HONORS!! That is great Laney!! Congratulations!
Also competing today for the Lady Crusaders were:
(Field of 33)
Kasiah Richmond who finished 18th (106)
Elly DeJarnett who finished 27th (116)
Leanna Herring who finished 28th (118)
Today, at league, WHS finished 4th, as a team, behind Winfield, Buhler, and Andale.
Next Monday, here in Wellington, beginning at 10AM out at Wellington Golf Club, the Varsity WHS Lady Golfers will be hosting a 4A REGIONAL, with Andale, Buhler, Mulvane, Nickerson, Pratt, Ulysses, Wichita-Trinity, and Winfield. Holton HS and Independence HS will be holding 4A Regionals as well. It's been a great season, great League Tournament - onward and upward at 4A REGIONAL soon!! GO BIG RED!!