64-9 / The Wellington 10 yo's SHINE!
SUNDAY P.M. UPDATE
The Wellington 10 yo's dotted all the i's and crossed all the t's Sunday afternoon, defeating Winfield in the 10 yo Cal Ripken District Tournament 18-1. Winfield earlier defeated Conway Springs 12-2 to earn another shot at the boys in red, their salvo fell short, way short. In this Championship Final contest, Zane Lozano was named Wellington's MVP and Brody Weir received the WOW Award. During the 5 day tournament Wellington went 5-0, downing their opponents cumulatively 64-9! As we mentioned in the Saturday update, both Wellington and Winfield will advance to the State Tourney in Harper, us as the District 3 Champion and Winfield will represent District 6. Congrats to the Wellington Coaches and the team - awesome job - continued good fortune in Harper and hopefully beyond! Wellington has several teams still putting on their cleats this summer...in addition to the 10 yo's, the 9 yo's are heading to Garden City for State Tournament action, the 15 yo's are heading to Peabody for same. Here at home this week with games beginning Thursday at Hibbs-Hooten, our 16-18 yo's (2 teams of them!) are hosting the 2017 Sr. Babe Ruth State Tournament so plenty of "Wellington" baseball action remains! Good luck to all - watch for updates right here on the NEW wellington.cc!!
 
10 YO BRACKET

SATURDAY P.M. UPDATE
Congratulations to Wellington's Cal Ripken 10 yo's who secured their 4th straight victory today in District 3 Tournament action out at Worden, downing Conway Springs 10-0 in 5 innings. This places the 10 yo's in the Championship Final on Sunday beginning at 3PM and a spot at the State Tournament in Harper as the "top 2" teams at District will move on. Conway Springs and Winfield will square off at 1PM Sunday, in the loser's bracket, to see who will challenge Wellington for the District crown. That winner will have to beat Wellington twice to win the District 3 crown but again, both teams in that final matchup (Wellington and either Conway or  Winfield) will advance to State. Neither Conway Springs or Winfield has scored on Wellington thus far in this tourney, the boys in red defeated Winfield earlier this week 11-0 and then beat Conway Springs today 10-0 in 5 innings.

Sunday's eventual champion will represent District 3 at State, the runner-up will represent District 6. So, congratulations to both the 9 yo's (who secured their State spot last night )and will be heading to Garden City soon for that action and now the 10 yo's who will be heading to the 10 yo State Tourney in Harper . The MVP (pictured above) for the 10 yo's Saturday was James Redford. The WOW Award went to Brody Weir, who was also named MVP in an earlier tournament game this week. Congratulations to both Wellington's teams and continued good luck as you head up the post-season tournament ladder in Cal Ripken Tournament action! GO WELLINGTON!

GAME ACTION PICS vs Conway Springs 070817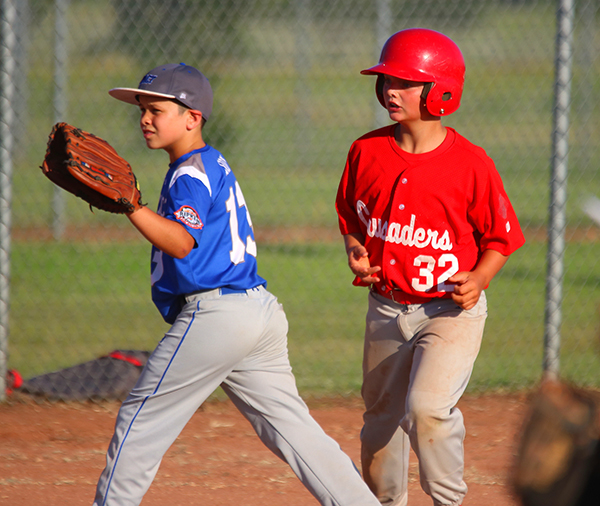 File Photo

SATURDAY A.M. UPDATE
Congratulations to Wellington's 9 yo's who defeated Haysville Friday evening out at Worden 16-6, finished as 1st runner up and will represent District 1 at the State Cal Ripken 9 yo Tournament in Garden City July 20th-23rd. Winfield, who went 3-0 in district tournament play, defeating both Wellington and Haysville (twice), as District 3 Champion will represent District 3 at Garden City. Wellington's MVP in the 16-6 victory over Haysville was Trenton Elmore (2nd time in as many days!) and the WOW Award winner was Milo Elder. Congratulations to them and the team for advancing on! The State Tournament champion will head to Gering, Nebraska for Regional Cal Ripken action July 26th-31st.
9 YO BRACKET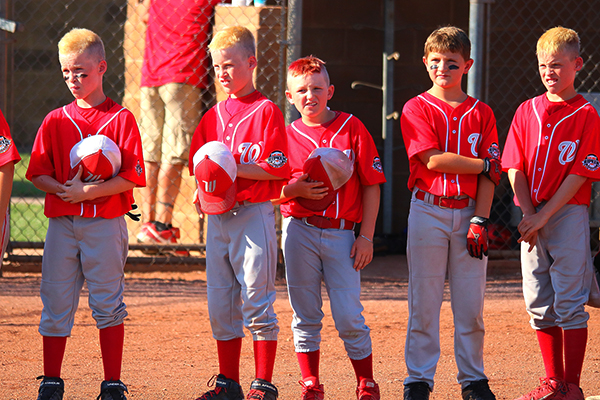 File Photo

Wellington's 10 yo's are steppin' up big time and are now 3-0 and remain in the winner's bracket with the only other undefeated team in this 10 yo District Tournament, Conway Springs, and those 2 will square off today at 11am @ Worden on Field #1. The loser will play at 1pm on Sunday and try to battle their way back to Championship contention. The winner will play at 3pm Sunday and then again at 5pm should the 3pm game result in a loss. (double-elimination tourney). The MVP for Friday's contest was Cooper Hatfield, the WOW Award winner was Dominic Jimenez. Congratulations to them and the team - stay focused and take care of business - good luck young men!
10 YO BRACKET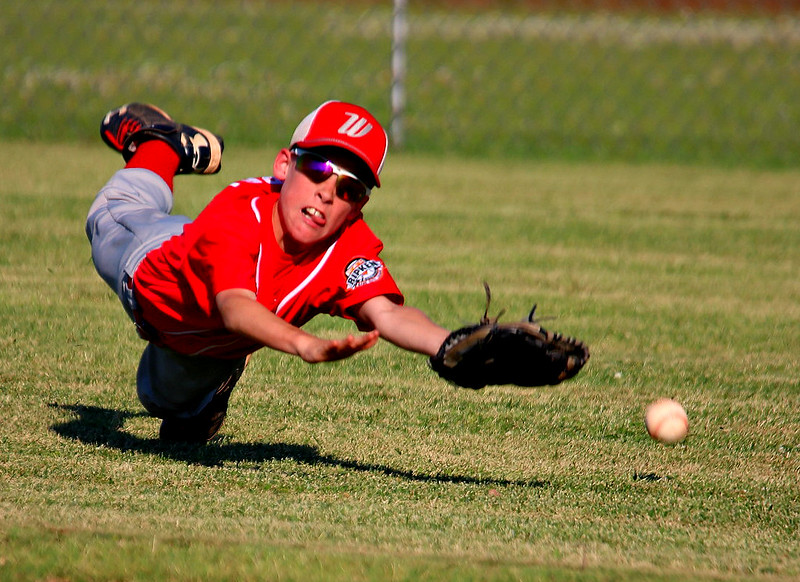 FRIDAY A.M. UPDATE
Cal Ripken District Tournaments for 9 yo's and 10 yo's are underway at Worden Park, one could end tonight, the other will end on Sunday.

In 9 yo action, Wellington's boys played hard but came up short against a strong team from Winfield, losing in first round play 13-3. In the 9 yo nightcap, Winfield went on to defeat Haysville 14-4. It's a double elimination tournament so tonight's loser between Wellington and Haysville will be out, the winner will advance to play undefeated Winfield in the nightcap...Winfield win, it's over, Winfield loss and they play again Saturday morning for all the marbles. Wellington's MVP in Thursday's 9 yo action was Trenton Elmore. The WOW Award went to Emerson Brownlee.

In 10 yo action which began on Wednesday evening, the Wellington boys are off to a strong 2-0 start, defeating Medicine Lodge on Wednesday 14-4 and then downing Harper 11-4 Thursday to advance unscathed thus far to Friday action. Tonight's game will pit the locals against Winfield who pounded Mulvane 20-3 Thursday to remain in the winners bracket. In Wednesday's contest vs ML, Wellington's MVP was Jagger Norris and the WOW Award winner was Riley Payne. In Thursday's victory over Harper, Wellington's MVP was Brody Weir and the WOW Award went to Axl Norris. Congrats to all - again, more action tonight with Wellington's 9 yo's squaring off in the loser's bracket against Haysville at 6PM (Field # 3). Wellington's 10 yo's are back in action again at 8PM tonight on Field #2, again vs a very tough Winfield squad. GOOD LUCK RED!!!

GAME ACTION PICS (10 yo's & 9 yo's)