Varsity Golfers Finish 2nd at Home Invite Thursday!
WHS GOLF INVITATIONAL
HERE @ Wellington Golf Club
Thursday, April 4, 2019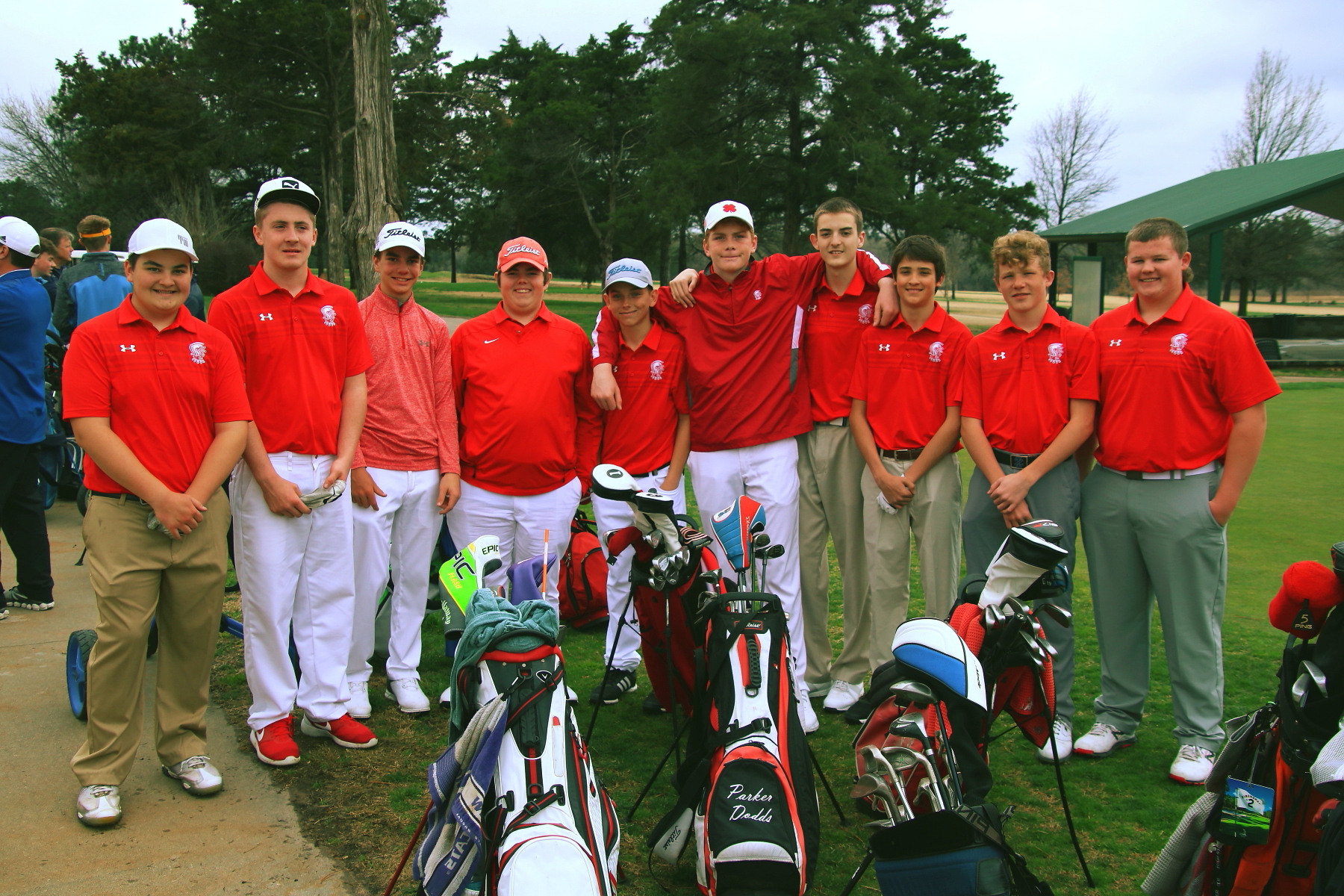 The WHS Boys Golf Team hosted over a dozen area teams today out at Wellington Golf Club! The Crusaders had a very good day, finishing 2nd (312), just 2 shots out of first behind Goddard (310).
Blake Saffell shot a career low 64 (6 under) with 1 bogey. Congrats to all - the season is young - many great things to come with this group!
"I was in the zone. I made a couple birdies down the stretch and everything was going for me." Blake Saffell - Crusader
Indeed it was Blake!! Great Job!
INDIVIDUAL SCORES
Blake Saffell 64 - 1st
(6 under)
Deitrek Gill 80 - 7th
Rylan Blasi 84 - 13th
Jace Lawrence 84 - 14th
Peyton Linker 95 - 36th
Brett Wyckoff 99 - 45th
Langdon Lack 106 - 54th
Caden Lawrence 107 - 56th
Parker Dodds 112 - 65th
Laken Smith 117 - 68th
TEAM SCORES
Goddard 310
Wellington 312
Andale 341
Hesston 354
Collegiate 357
Augusta 373
Clearwater 375
Mulvane 380
Circle 395
Andover 396
Rose Hill 399
Goddard 400
Andover Ctrl 406
WELLINGTON INVITATIONAL OVERALL RESULTS