Lady Crusaders SPLIT with visiting Indians
The visiting Clearwater Indians found success Friday evening at WHS, winning 4 of the 5 basketball games on slate. A mirror image from Tuesday's action with the visiting Vikings from Winfield. The Crusaders on Tuesday won 4 of 5.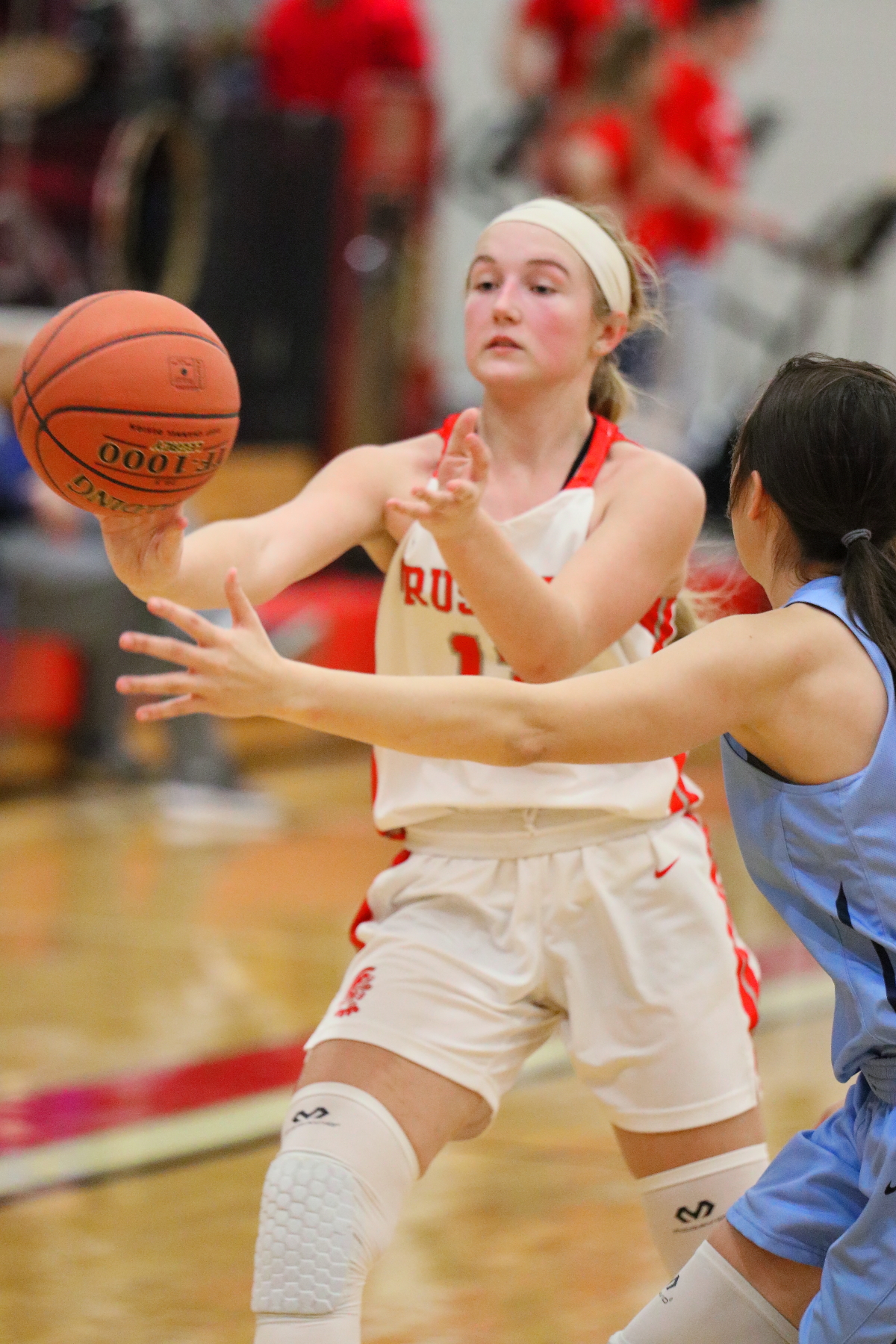 The Lady Crusaders did split, the Varsity falling to 4-3 on the season with a loss, the JV moving to 7-0 on the season, but not with ease. The JV Girls were down 6 at halftime and clawed their way to just a 2 pt deficit after 3. Calm and composed Natalie Henning, lit it up in the 4th, scoring 7 of her 10 total pts. on the evening, to catch and pull away from their counterparts from Clearwater. Awesome come from behind "W" ladies - and the only Wellington win on the evening. Shiney Hughes (a freshman), led all Wellington scorers on the evening with 17 in Varsity action and 9 in Jr. Varsity.


VARSITY GIRLS (4-3)
Clearwater 53 Wellington 40

Shiney Hughes 17
Ali Zeka 11
Mykiland French 5
Lexi Clift 3
Ashlyn Gerten 3
Myriland French 1
JR. VARSITY GIRLS (7-0)
Clearwater 37 Wellington 42

Natalie Henning 10
Shiney Hughes 9
Emma Stover 6
Myriland French 5
Abby Helus 4
McKenna Jones 4
Kami Reichenberger 3
Jordyn Brown 1
NEXT ACTION: HERE vs Collegiate, Tuesday January 14, 2020
JV Girls @ 4:15PM (Main Gym)
V Girls @ 6:00PM (Main Gym)
********************************