SIGN UP For
SUMMER 2018 DUKES BASEBALL
NOW!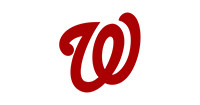 SIGN UP For
SUMMER 2018 DUKES BASEBALL
NOW!
SUMMER 2017
Some fun baseball action on July 28th at Hibbs-Hooten...some recent grads (mostly 2015) and present Crusader varsity players squared off in a pick-up game if you will - 9 innings of Crusader brotherhood and family...these pics speak to that. It was great to see everyone even though they just graduated 2 years ago!  (They're always in a hurry to get out of high school and then they can't wait to get back) - that is called "normal" and I love it!! CRUSADERS FOR LIFE!
PICS: Brothers Trevor Nance and Trey Cary / Brothers Colin Reichenberger and Caleb Reichenberger / Ryan Jenkins and 3 mo. old daughter / The Higginbothams...Brayden, Ethan and Dad Rob / The Strubles...Skylar, Braden and Dad Nick...also Kevin Blue, Austin Dunn and Adam Condit.
The two teams:
GRAY L to R, back to front - Arlis Troutman, DeAndre Washington, Brayden Higginbotham, Aaron Schoemann, Silas Popplewell, Logan Jones, Gage Cunningham, Michael Ledbetter, Trey Cary, Jack Nuss, Caleb Reichenberger, Julian Jimenez and Austin Sears.
(The old geezers)
RED L to R, back to front - Chantz Daugherty, Adam Condit, Trevor Nance, Austin Dunn, Dutch Brownlee, Skylar Struble, Coach Whaley, Coach Brownlee, Zack Frederick, Jaden Hines, Caleb Reichenberger, Kevin Blue, Payton Baker.
Who won you ask? Everyone in my opinion.
2017 SEASON

AVCTL DIV IV LEAGUE HONORS BASEBALL
FIRST TEAM 
CADE PHELPS - 1B, ARLIS TROUTMAN - Outfield, CADE PHELPS - Pitcher
SECOND TEAM 
DEREK DRISKELL - 2B, JULIAN JIMENEZ - 3B
HONORABLE MENTION 
JACK NUSS - Catcher, THERIN FRAME - Pitcher, CHANTZ DAUGHERTY - Pitcher, AARON SCHOEMANN - Pitcher
REGIONAL 4A BASEBALL @ HOME 052217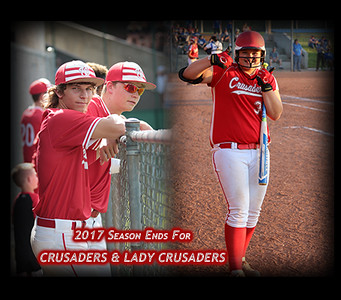 Winfield 7 Mulvane 6
Wellington 0 Maize South 10 (5 innings) 
Winfield 2 Andale 10 
GAME ACTION PICS (vs MAIZE SOUTH) 052217

TUESDAY CHAMPIONSHIP
 Andale 6 Maize South 17 
MAIZE SOUTH Regional 4A Champions

VARSITY CRUSADERS SENIOR NIGHT 050817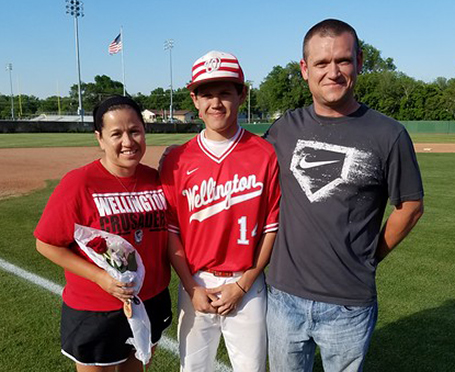 VARSITY CRUSADERS vs McPHERSON & GODDARD  050817
Triple-Header Action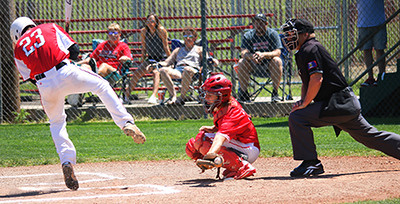 The Varsity and JV Baseball squads hosted McPherson and Goddard Monday afternoon in triple-header action at both 9th St. and Hibbs-Hooten Field. We have a report that in the first JV game, a walk-off double by Austin Sears secured a 3-2 victory over visiting McPherson. Over at Hibbs-Hooten much the same. In the opener vs McPherson the Crusaders battled to a 6-5 victory. In the 3rd game nightcap, it was host Wellington again on top, this time over Goddard, 4-1.

"C" TEAM BASEBALL vs KINGMAN 050217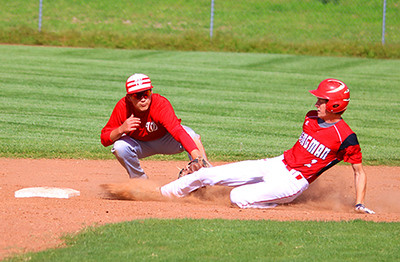 GAME #1: KHS 9 WHS 10
GAME #2: KHS 5 WHS 9
VARSITY CRUSADERS vs MULVANE  042017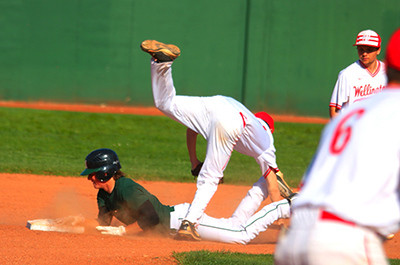 It was a SPLIT for the Varsity and JV Boys Thursday down and around Sellers Park. The Crusaders played host to the Mulvane Wildcats and everyone went home with at least partial smiles for the evening. In the varsity opener, down 5-6 in the bottom of the 7th, Cade Phelps busted a walk-off double scoring two runs and the win! In their nightcap, enough "mo" didn't show and the Crusaders were run-ruled in 5 innings, 11-1. 

CRUSADER "C" TEAM vs Rose Hill 041117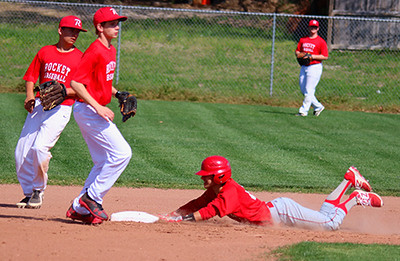 The WHS "C" Team Baseball squad hosted Rose Hill Tuesday afternoon at 9th St. It was a sweep for the Crusaders, 7-3, 18-9!

GAME ACTION PICS

VARSITY CRUSADERS vs AUGUSTA  041017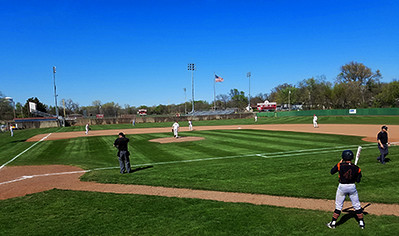 The WHS Varsity Baseball squad was in action again at HOME on Monday vs Augusta. The boys in red were hungry for a win after the two tough losses on Friday to Collegiate. Down 6-1 in the bottom of the 7th, the DUKES exploded for 5 runs to tie it up and send it into extra innings. The Crusaders and Orioles would battle for supremacy the next 4 innings when unfortunately the flood gates opened for Augusta and a 9 run 11th inning rally put the 3rd "L" of the season on the DUKES. What a battle though - great effort!! Wellington's fortunes would change in the nightcap - the boys in red, a little peeved perhaps from the outcome of GAME 1, took it to the ORIOLES, run ruling them in 5 innings - final score 11-1! Awesome finish!!
VARSITY CRUSADERS vs COLLEGIATE 040717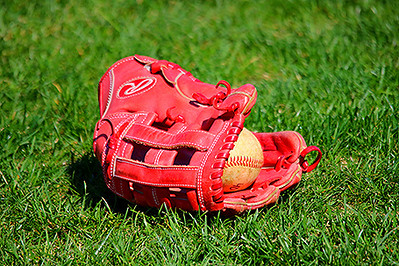 The now (1-2) Varsity Crusader Baseball Squad had their season "HOME" opener Friday evening down at Sellers Park. (actually make-up games from 2 days earlier postponed due to rain) The field looks UNBELIEVABLY FANTASTIC - you can check it out in some of the pics below. Unfortunately, Collegiate got the best of the boys in red Friday, winning both contests, 5-1 and 9-1. We'll have GAME STATS when they become available. Next up Augusta on Monday! ((1-2) Varsity Boys HERE / (2-0) JV Boys @ Augusta) The (2-0) Varsity and (?-?) JV Softball squads will have their season "HOME" openers out at Worden Park on Monday as well, also vs Augusta. GO BIG RED!